Will Titans players have to watch their backs around Gregg Williams?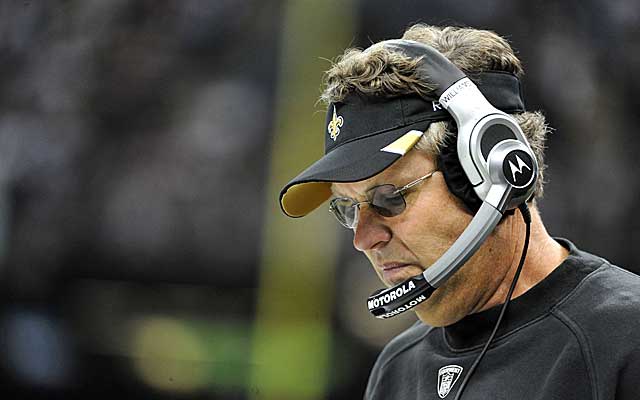 Gregg Williams was reinstated by the NFL this week and joined the Titans. (US Presswire)
There is a simple question regarding the most controversial coaching hire in recent NFL history: Can Gregg Williams be trusted? By the players on the Tennessee Titans? By the coaches on that staff? By anyone in that organization?
When news that the Titans were interested in Williams broke several days ago, a veteran player on that team told me he believed players wouldn't be able to trust Williams.
"It's fair to wonder if he will look out for us, on and off the field," the player said.
More on the Titans
Analysis

Related links
When asked after the actual hiring of Williams if he felt the same, the player said he did. He also stressed that he wasn't alone among the players on the team.
I'm told that some Titans players have spoken to Saints players to get a scouting report on Williams. This is not a shock and it's also potentially not great for Williams. It's difficult to imagine some of the Saints guys having a lot of nice things to say about Williams.
Take Browns linebacker Scott Fujita, who played for Williams in New Orleans.
"I think there will be some issues of Gregg getting trust in the locker room," Fujita told the Tennessean. "I am a big believer in second chances, but a lot of players I know in the league would not want to play for him. He is a good coordinator, there's no doubt about that. He is fun to play for, and he gives guys the freedom to roam around and make plays and all that. And that is what guys like. ... But I am certainly not happy with Gregg."
Fujita had initially been implicated in the Saints' bounty scandal before being exonerated.
"This last year I've had to deal with a lot of unnecessary things because of Gregg and he knows I am not happy about it," Fujita said. "It would have been nice for Gregg to step up earlier and talk about some of that."
This is the problem for Williams -- fair or unfair, accurate or not: He's viewed as a rat. He's seen as someone who violated the mythical code of what happens in the locker room stays in the locker room.
Williams is a defensive assistant. Not the coordinator, so his influence can only be so significant. Still, the picture being painted for me is there will be a significant number of Titans players who will initially feel they will need to watch their back around Williams.
Williams was considered the architect of the Saints' bounty program, which proved to be one of the ugliest episodes in NFL history. That fact is something Titans players are still grappling with and digesting. Williams came up with the system, asked players to follow it, and then when the NFL investigated, Williams signed an affidavit saying Saints linebacker Jonathan Vilma pledged $10,000 to anyone who knocked Brett Favre out of the game.
Williams was contrite when he met with the press.
"I take full responsibility and apologize for my previous actions, and I've used this year to reorganize my life and put focus on positive energy and positive ways to inspire and coach and motivate in this profession," Williams said.
That's all fine and cool, but the real question is will players trust him.