Moss eager to play, but 49ers teammates uncertain about future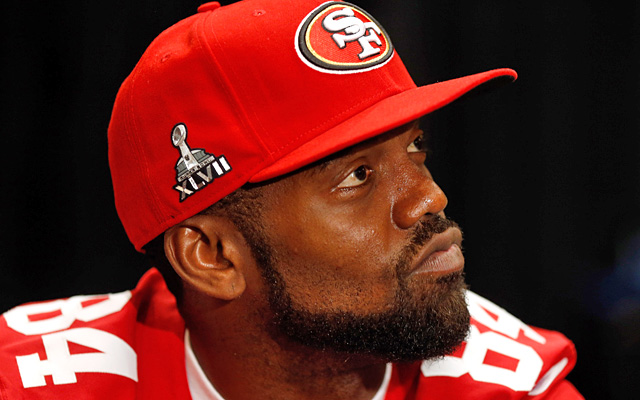 San Francisco 49ers wide receiver Randy Moss has told several of his teammates two particular things:
First: Moss has told some 49ers players that he thinks he can still play at a high level.
Second: Moss still isn't exactly sure what he will do in the immediate future, and neither are his former 49ers teammates.
More on NFL
Related links
NFL coverage on the go
"I think Randy wants to play again," one 49ers player told CBSSports.com. "I'm just not sure he wants to go to another team and have to learn another system."
The consensus from some 49ers players is that Moss will try to play one more season for a Super Bowl contender. If he can't play for a team close to reaching the Super Bowl, his teammates say, he might then retire (again). But it should be made clear that no one knows for certain what Moss is going to do except Moss. He retired after the 2010 season, sitting out 2011, and then unretired to play for the 49ers last season.
Moss remains maybe the most athletic receiver to play in the NFL but, because of attitude and effort issues, has played for a number of teams including the Vikings (twice), the Patriots, the Raiders and the 49ers.
Moss' days with the 49ers seem to be over. Saturday night, he tweeted good luck to the team in a message that indicated he wasn't returning.
One of his 49ers teammates said Moss was exceptional in the locker room last season, was a true leader and played a key role in the 49ers reaching the Super Bowl.
"I think he'll play one last season," said the 49ers player, "and then head off to the Hall of Fame."