Mike Wallace signing a good but expensive move for Dolphins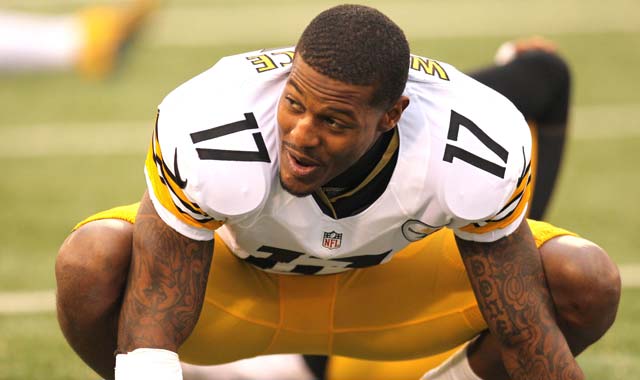 The speed is undeniable. The ability is questionable. The signing of Mike Wallace is good. But it's terribly expensive making this signing a good move, but barely.
In the age of the salary cap, paying a one-dimensional wide receiver $30 million guaranteed is borderline insane.
The Dolphins needed offensive weapons, and Wallace is a good one. The problem is he runs in a straight line. You'd like your weapons that you pay $30 million guaranteed to cross the middle, run screens, and be over 6 feet tall.
Wallace is a better pickup than Percy Harvin -- Wallace isn't a head case -- but good grief, that is a lot of money.
Here's what will happen with Miami. Wallace will make the team better. The offense will be a little scarier. But Wallace will give the Dolphins seven or eight wins. So it will help and you can build on the signing.
If you have any money left.
Do you remember when Ryan Fitzpatrick was really elite? Neither do I.
Some will be shocked that Fitzpatrick was cut. If you've been watching Fitzpatrick's play lately, or catfishing the Buffalo GM on the phone, you won't be shocked. Fitzpatrick's play has been incredibly pedestrian in the past several years and that's being kind.
The problem has been that Fitzpatrick's accuracy issues have only gotten worse. It put the Bills in a position where they just couldn't pay a guy that kind of cash when he sometimes resembled Mark Sanchez.
This was a great move by Buffalo. A brutal one but a needed one.
Now they move on. Now they find a quarterback through the draft and begin to do what Bill Polian did with that organization decades ago: construct it piece by piece. Some through the draft, some through free agency, and build wisely.
And Fitzpatrick can now be what he should have been a long time ago.
A backup.
This is the best signing of the day. It isn't even close.
The Browns getting Paul Kruger is what the late George Young used to call a devastating move. That's because the Browns not only got dramatically better in getting Kruger, they were also able to steal a key cog away from division rival Baltimore.
It doesn't get much better than that.
Kruger is a good player -- not a great one -- but very good, and he's the kind of player free agency was meant for. He's young, talented and the type of person a franchise can build its entire defense around.
I know from speaking with Ravens players and officials at the Super Bowl about Kruger there was a sense that losing him would hurt the Ravens almost as much as any free agent they've ever lost. That's how high some of the Ravens think of him.
The Ravens won't say that now but this is what they believed before he left.
And now he's in Cleveland as the Browns get the best free agent pickup of the day.
The Miami Dolphins aren't screwing around.
One way or another, this year of free agency will be remembered. It will be remembered as either the free-agent period that ruined the franchise. Or saved it.
The signing of wide receiver Mike Wallace was an expensive risk. The signing of inside linebacker Dannell Ellerbe was absolutely brilliant. He was the Ravens' top priority to keep and the Dolphins stole him.
It can't be said Miami isn't trying to change the culture of the franchise. Ellerbe is another indicator of that. He is fast, athletic, a leader, well liked in the Ravens locker room.
Absolutely brilliant.
This is the problem with thinking tight end Jared Cook is some sort super sleeper talent is this: He didn't produce in the talent tar pit that is Tennessee.
Think about that. The Titans needed all kinds of talent but still didn't utilize Cook.
Now you can blame Cook's lack of production on the coaching staff or a franchise that's lost its way but I think Cook is what he appears to be -- an average player. Cook has just 131 catches and eight scores in four years. That's not so great.
And the St. Louis Rams just signed him to a five-year deal.
Some are enamored with Cook. I am not one of them. I tend to look at what a guy has done, you know, on the field and all.
It's a crapshoot and a Rams franchise that could use that money elsewhere may have just wasted it.