Colts win the Davis trade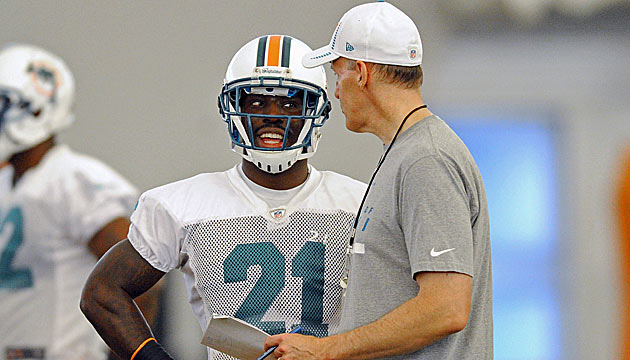 There are moments when you put on the tape of Vontae Davis playing corner and you swear he's one of the best in the NFL.
There are other times where he has mental lapses, doesn't play the ball, and seemingly struggles to be a top-50 corner.
So what are the Indianapolis Colts, who traded for him, getting?
They get a physical, tough, fast corner who happens to be 24 years old. That's right, 24.
Davis has been wildly inconsistent for the Dolphins since being a first-round pick in 2009. But he has flashed star ability and has moments where he appeared on his way to Pro Bowl form.
Then something happened to stop it.
Maybe he didn't do the work.
Maybe he got lazy.
Whatever it is, and much of his self-motivation problems were put on display on the Hard Knocks program earlier this month, it's fixable. He is still young.
Colts general manager Ryan Grigson isn't afraid to take chances. When I talked to him during camp, he said he would not follow in line just for the sake of following others.
He will take risks.
This is a risk. But it also could lead to great reward. Cover corners in this era where you need them more than ever are hard to find, and getting one for essentially a second-round pick could pay off huge. The Colts had a huge hole on the corner. Yes, they are in rebuilding mode, but since Davis is 24 it makes sense.
This could be the Colts version Champ Bailey or Charles Woodson. I am not saying that Davis is yet in that class, even their early years, but when they switched teams Woodson flourished and Bailey continued to play at a level that will get them both into Canton.
You don't trade cover corners.
The Dolphins are in rebuild mode and it's clear they wanted to move away from a player who didn't seem to care as much as he should. He didn't seem to be Joe Philbin favorite, which didn't help his status.
Two years from now, I say the big winners here are the Colts. They have somebody who can match up now with Andre Johnson, Kenny Britt and Justin Blackmon.