2013 NFL Draft: USC Preview
One can debate why Matt Barkley elected to spurn the NFL and return for his senior season at Southern Cal... until they take a peek at the talent the Trojans boast this season. They're loaded for a run at the national championship and the future is bright, as well.
by Rob Rang
The Sports Xchange/CBSSports.com

• 9 min read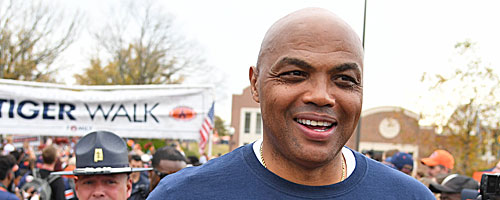 Matt Barkley and receiver Robert Woods have both benefited from each other's talents.
(Getty Images)
In preparation for the 2013 NFL Draft, NFLDraftScout.com will profile the top draft-eligible prospects from FBS-level programs. This summer series will run until the start of the college football season.
USC TROJANS

NFL Draft picks the past five years: 40
2012 NFL Draft picks: Three -- OT Matt Kalil (First Round, No. 4 overall), DE/OLB Nick Perry (First Round, No. 28 overall), TE/FB Rhett Ellison (Fourth Round, No. 128 overall).
One need only look at the number of NFL prospects that the University of Southern California has produced over the past five seasons to see the impact they've made on the NFL.
Having sent 40 prospects to the NFL via the draft over the past five seasons -- or put in another way -- three more than Oregon, Stanford and UCLA have sent combined during the same time period, it is quite clear which team is the dominant producer of NFL talent in the Pac-12 conference.
As evidenced by those numbers, USC's reign as a virtual football factory hardly skipped a beat due to the sanctions imposed by the NCAA for the Reggie Bush scandal. The lack of bowl games the past two years (part of the NCAA's sanctions), in fact, may have only set the Trojans up for greater success in 2012 as quarterback Matt Barkley cited the fact that he wanted to return and lead USC to a bowl game this season as one of the primary reasons why he elected not to leave early for the NFL.
Boasting a roster full of young talent whose only reason for not making this blog post is that they will not be eligible for the NFL draft for at least another year, Lane Kiffin's Trojans look poised to challenge for the national title in 2013... and quite possibly for years to come.
Top-five prospects for the 2013 NFL Draft
*Indicates underclassman

To the surprise of many, Barkley elected to return to USC for his senior season despite every indication that he would have been selected in the top 10 of the 2012 NFL draft. Barkley's gamble could pay off, however, as he leads a talented roster that could help him win a Heisman Trophy, compete for the national championship and earn an even higher grade for the 2013 draft, perhaps even pushing him to be No. 1 overall pick. Barkley's career at USC reads like a Hollywood script. The highly regarded prep athlete was the surprising choice by then-head coach Pete Carroll to start the 2009 season after Mark Sanchez made a surprising choice of his own by electing to enter the 2008 draft despite having only started one season. Barkley immediately impressed with his leadership, demonstrating the confidence as a true freshman that normally was reserved for upperclassmen. He's steadily improved his numbers over his career, completing 60% of his passes in 2009 for 2,735 yards and 15 touchdowns (14 interceptions), 63% in 2010 for 2,791 yards and 26 touchdowns (12 interceptions) and 69% this past season for 3,528 yards, 39 touchdowns and just seven interceptions. He played exceptionally well in high profile games against Oregon, Stanford, and Notre Dame  (10-2 TD to INT ratio) and, having come from a pro-style offense in a the monstrous Los Angeles market is about as prepared for the rigors of the NFL as it gets. His understanding of the USC offense is greatly under-appreciated. While he's not quite Andrew Luck, when breaking down Barkley, it is clear he does so many of the "little" things well, like rolling either to his left or right and consistently firing accurate passes on the move or freezing the safeties by looking one direction and passing the other... Some will knock his size, "average" arm strength or the fact that he has never faced SEC competition. While Barkley is a touch shorter than scouts would prefer, I've had numerous sources who saw him in person at the Manning Passing Academy tell me he showed greater zip than expected, though I'd like to see him improve his accuracy on the deep ball.  Barkley can only play the opponents his team has scheduled and with the Trojans ineligible for bowl games over the past two seasons, he's been limited in the number of differing teams he's faced. Mobile, accurate and, perhaps most importantly to success in the NFL -- incredibly poised -- Barkley walks into the 2012 college football season as the top prospect in the country. As such, he leads off both Dane Brugler's and my own current mock drafts.
2. WR Robert Woods (6-1, 184)*
Like most of USC's prospects, Woods signed with the team as an incredibly highly regarded prep. He certainly didn't waste any time in proving well worth his hype, earning the Pac-10 Freshman of the Year honors in 2010 by starting all 13 games and leading the team with 792 receiving yards. Woods was a Biletnikof finalist this past season, catching an eye-popping 112 passes for 1,292 yards and 15 touchdowns as a true sophomore! Folks, those are the kind of numbers that will get NFL scouts' attention even before he's eligible to be selected. Blessed with a prototypical blend of size and athleticism, Woods has proven a standout at the collegiate level in large part due to his knack as a route-runner. Few at this early stage of their "career," show the moxie Woods has shown for setting up defenders as he releases from the line. For all of his production, however, there are some troubling elements to Woods' game. For one, he simply drops too many passes. Heavily featured in USC's attack, Woods is often targeted on 10+ passes a game and too often he allows throws to get into his pads or simpy takes his eyes off passes to make a move before truly securing the ball. Second, for all of his impressive statistics, one might be surprised to note that Woods has "only" averaged 11.8 yards per catch over his career. A relatively high proportion of the plays he's made for the Trojans thus far have been created as function of either USC's creative route designs or Barkley's impressive passing. Don't get me wrong, Woods looks the part of a first round wideout (and certainly has the numbers), but some have questioned whether Barkley is overrated because he's throwing to such a talented receiving corps. Based on the number of drops on tape, how he's featured in this offense and the protection he receives by having another legitimate headliner in true sophomore Marqise Lee opposite him, it isn't without question that Woods is the one being overrated. With two other extremely talented wideouts in Cal's Keenan Allen and Tennessee's Justin Hunter (among others) competing with him, Woods' "unquestioned" perch as the leader of the 2013-14 wide receiver corps is shaky... at best.   
3. FS T.J. McDonald (6-2, 205)

Stardom had long been predicted for McDonald long before he ever signed with USC. In fact, it was a surprise to some that the son of former San Francisco 49er Pro Bowl safety Tim McDonald didn't make an immediate impact upon signing with the Trojans. Like most football players at USC, T.J (which, of course, stands for Tim, Jr.) saw limited time as a true freshman. Whereas most athletes are forced to take a redshirt season to acclimate to the increased speed and physicality of FBS football, however, T.J. saw action in every one of USC's 13 games in 2009 as a backup strong safety and special teams performer. He quickly rose up to a starter at free safety in year two, leading the team with 89 tackles, while also contributing three tackles for loss, a sack, seven passes broken up, three interceptions and a blocked kick. Though his statistics (67 tackles, 2.5 TFL, five PBUs, three INTs) didn't blossom in his second season as a starter, McDonald proved to be a more consistent all-around defender, leading to speculation that he could develop into one of the elite defenders in the entire country in 2012.The physical and mental traits necessary to make those gains appear to be in place for McDonald to make that ascension in 2012. He certainly boasts the combination of size, speed, overall athleticism, hitting ability and ball skills that every NFL team is looking for. Because of his imposing frame and hitting ability, McDonald has often been compared to the highly touted safety he replaced at USC – Taylor Mays. While McDonald is not the elite straight-line speed athlete that Mays is, nor is he as stiff in coverage, which is among the reasons why he'll ultimately earn a higher pick in the NFL draft than his former teammate. 
4. OC Khaled Holmes (6-3, 310)

After sending four interior linemen to the NFL via the draft from 2006-08, the Trojans have been shut out at the position in the four drafts since. Holmes, NFLDraftScout.com's top-rated center for the 2013 draft, will end that string in April. In his first starting season (2010), Holmes earned honorable mention all-conference at right guard, starting all 13 games. He made the move to center last year, playing surprisingly well at the position despite his inexperience and earning Second Team All-Pac-12 accolades. The wide-bodied Holmes projects nicely at any of the three interior positions in the NFL. He's quick off the snap, demonstrating the burst and agility to handle combo blocking, though he can be beaten to the point when asked to pull. He is powerful at the point of attack, showing good upper and lower body strength to get push in short yardage situations, making him an ideal candidate for a power-based scheme.    
Possessing a long, lanky frame reminiscent of an "American Gladiator" (like his father, Myke, who starred as "Gemini" on the hit TV show), Horton has long intrigued talent evaluators with his upside. Entering his redshirt senior season, Horton could be on the verge of the breakout campaign that has seen Clay Matthews, Jr. and Nick Perry before him catapult into the first round. Flashing promise throughout his career, the long-armed Horton has started 22 games over the past three seasons but hasn't been able to string together a dominant campaign. He enjoyed his most successful season to date as a sophomore in 2010, registering 29 tackles, including 5.5 tackles for loss and four sacks while playing in just 10 games due to a back bruise. His numbers were slightly lower in 2011 (22 tackles, 4.5 tackles for loss, four sacks) despite the fact that he played in all 12 games. Horton looks the part of a future high round pick on the hoof. He sports a long, well-proportioned frame with good musculature. Too often, however, he's a step slow off the snap and recognizing the play, resulting in missed opportunities. If the Trojans are going to win the conference and compete for a national championship in 2012-13, they'll need to replace the production lost with Perry moving on to the Green Bay Packers. Horton will need to show greater recognition and flexibility to put USC over the top but the rewards are there should he be able to do so. 
Just missed:
CB Nickell Robey (5-08, 172)*
RB Curtis McNeal (5-07, 182)
DE/OLB Devon Kennard (6-3, 250)
CB Isiah Wiley (6-0, 180)
SS Jawanza Starling (6-1, 195)

For all of NFLDraftScout.com's team by team previews of the top prospects to watch in the 2012 season in preparation for the 2013 NFL draft, click here.
Show Comments
Hide Comments
Not every draft pick can be a winner. Here are the 32 guys who could cause the most regret

Our list of late-round gems includes plenty of lesser-known backs and quality linemen

A running back going No. 2 overall? When you're being compared to Hall of Fame runner, yes
Pass rushers and explosive offensive players highlight the best Day 1 contributors

Here's every draft pick heading to the NFC West, including 21 by the Seahawks and 49ers co...

Here's every draft pick heading to the NFC South, home of the NFC's last two Super Bowl te...