2015 NFL Draft: Kentucky Preview
Already earning similar fanfare as former UK stars Randall Cobb and Larry Warford, Alvin "Bud" Dupree is the SEC's leading returning tackler among defensive ends and headlines the most intriguing senior class of NFL prospects at Kentucky in years.
by Rob Rang
The Sports Xchange/CBSSports.com

• 5 min read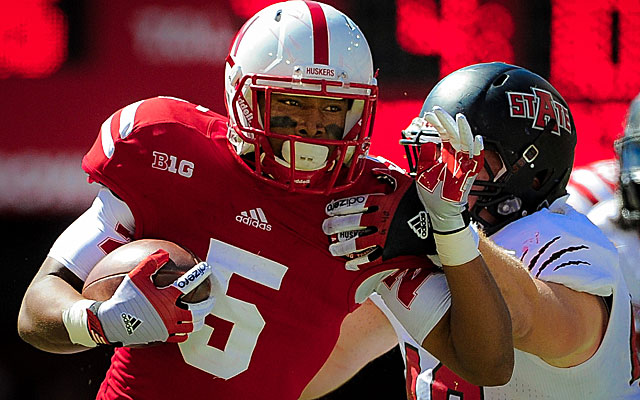 NFL Draft: More prospect previews |  Prospect rankings | Rang: 2015 mock draft 
Mark Stoops' first season as coach of the Kentucky Wildcats did not bring the immediate success he and fans hoped, as the team finished 2-10, the same record that got Joker Phillips fired a year before.
Stoops and his staff were brought in to make Kentucky faster and tougher on defense and improvements were seen there, in large part due to the defensive end tandem of Alvin "Bud" Dupree and JUCO-transfer Za'Darius Smith. Between Dupree, Smith and left tackle Darrian Miller, the Wildcats boast one of the more intriguing senior classes in recent memory from a scouting perspective, which could bring about the recruits Stoops needs to really invigorate the fan base.
Kentucky's top NFL Draft-eligible prospects to watch in 2014:
1. DE Alvin "Bud" Dupree, Redshirt Senior (6-4 | 267 | 4.68 | #2)
Boasting a similar skill-set as some of the recent pass rushers Stoops helped guide while serving as defensive coordinator at Florida State, Dupree predictably enjoyed a strong junior season, leading all SEC defensive linemen with 61 tackles, including 9.5 tackles for loss and a team-high seven sacks.
Just as he did in his first season at Lexington, Dupree spent last year primarily at defensive end, after starring as a stand-up linebacker in Kentucky's ill-fated switch to a 3-4 in 2012. Statistically speaking, the move cost Dupree production as he posted an impressive 91 tackles (including 12.5 tackles for loss) in 2012. The move showed his versatility and forced him to get stronger at the point of attack -- something he'll need to continue to work on if he is going to remain at defensive end in the NFL.
Dupree does a nice job of varying his get-off out of the three-point stance. He isn't truly explosive but can time the snap well to surprise pass-blockers after lulling them to sleep. He locates the football quickly and is passionate in pursuit, making a number of his plays yards downfield after his initial rush went for naught. Dupree changes directions quickly and has impressive acceleration for his size. He isn't afraid to leave to his feet and dive to make the tackle, showing good hand-eye coordination to trip up ball-carriers. He shows more savvy than strength at the point of attack, struggling to disengage consistently from powerful blockers once they latch on but shows good lateral agility to slip past the bigger, slower opponents, as well as an understanding of leverage to get under their pads and to create a pile to plug-up the action.
The staff at Kentucky speaks highly of Dupree's work ethic and willingness to switch positions to help the team. Dupree, who has gained 15 pounds of muscle since signing with the Wildcats and was voted a team captain last year, specifically mentioned that he returned for his senior campaign "to help Coach Stoops with the program" and is on pace to graduate with a degree in Community and Leadership Development.
2. DE Za'Darius Smith, Senior (6-5 | 264 | 4.84 | #94)
Though he signed with Kentucky a year ago as a highly regarded JUCO prospect and wound up recording similar numbers as his well-known teammate, Smith hasn't generated the same national attention as Dupree. He's bigger and stronger at the point of attack, however, and instantly proved that he belonged in the SEC in 2013, recording 59 tackles, including 6.5 tackles for loss and six sacks. He's reportedly "noticeably" bigger and stronger this year after spending time in Kentucky's strength and conditioning program and enjoyed a strong performance during the Spring game, recording a sack, tackle for loss and an interception.
Smith demonstrated strength a year ago, relying on a simple bull-rush for much of his success behind the line of scrimmage, including a team-leading six QB hurries. He lacks the top-notch burst most teams prefer at the RDE position but does a nice job of getting left tackles to lean to their outside and then countering back inside with power. Smith utilizes heavy hands and good core strength to generate consistent pressure but is more of a complementary rusher, rather than a featured threat, at this time. He doesn't change directions or accelerate fluidly enough to make the transition to linebacker and needs to protect his legs better from cut blocks.
3. OT Darrian Miller, Senior (6-5 | 292 | 5.17 | #77)
Kentucky's edge rushers are certain to generate plenty of interest from NFL scouts this fall. One thing helping their cause is the fact that they are practicing each day against a pair of offensive tackles in Miller and junior Jordan Swindle who may also have a future at the next level.
Miller, a Lexington native, has steadily improved throughout his time at Kentucky, playing in all 12 games as a true freshman (starting two games) and even seeing time at tight end. He's started each game over the past two seasons at left tackle, where his agility and balance have helped him become a trusted pass protector and run blocker.
Despite his listed size, Miller possesses a square-ish frame that looks better suited to guard. He is surprisingly quick off the snap, shuffling well to his left. He shows patience to allow the defender to come to him and then supplies a solid punch to his opponent. Miller has good strength to latch and control and works to sustain his blocks, including downfield in the running game.
Other Kentucky prospects worth watching:
RB Braylon Heard, Redshirt Junior (5-11 | 198 | 4.53| #5)
Heard originally signed with Nebraska three years ago but grew frustrated by his inability to move up the depth chart and transferred to Kentucky last year. After sitting out last season as part of the transfer process, Heard is in good position to emerge as the Wildcats' starter in 2014. He averaged 6.7 yards per carry for the Huskers in 2012, rushing for 348 yards and three scores. Heard has good quickness and acceleration and should provide the Wildcats with a big-play threat out of the backfield.
OT Jordan Swindle, Junior (6-7 | 304 | 5.25 | #70)
Swindle impressed coaches with his toughness in 2013, his first as Kentucky's starting right tackle. He has surprisingly light feet for a man of his size, showing the agility to mirror pass rushers, as well as the burst to block at the second level. Swindle needs to learn to play a little lower and continue to get stronger to generate more movement at the point of attack but it is clear that the Kentucky coaching staff likes his development, bringing him along with Dupree and Smith to the SEC Media Day despite his relative lack of experience.
Show Comments
Hide Comments
Our Latest Stories
Plus, two USC prospects tackle agility drills and two small-schoolers look to make their m...

In a class loaded with defensive studs, no position group is better than the corners and s...

Mitchell Trubisky is 'solid,' Takk McKinley sits and Marlon Mack 'sizzles' during Tuesday pro...
John Lynch is among the 75 NFL scouts at UNC's pro day, while the Browns are noticeably ab...

Watson, the fourth QB picked, lands in a great spot in Andy Reid's offense

The Rockets' Kareem Hunt looks like the top senior RB prospect in the draft