Ochocinco's offensive problems didn't necessarily begin with Pats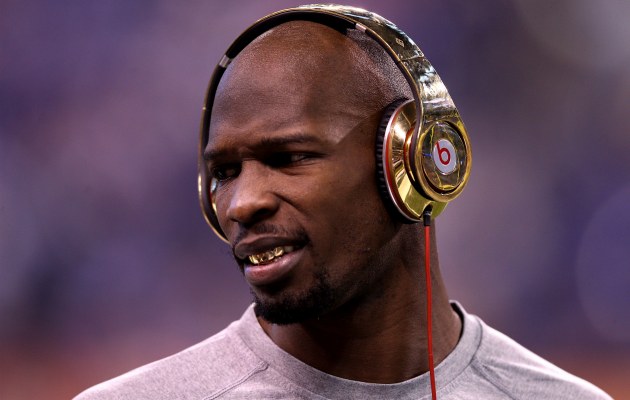 Ochocinco hasn't only struggled in New England. (US Presswire)
When the
Patriots
released receiver
Chad Ochocinco
on Thursday
after an uneventful season
in New England, the prevailing thought was that the biggest reason for the transaction was because Ochocinco still couldn't grasp the entire offense.
It wasn't because he was a problem child in New England, and it wasn't necessarily because he's lost much of his skills as he enters his mid-30s. Instead, the biggest issue was that quarterback
Tom Brady
still couldn't trust him. Mostly because Ochocinco still wasn't always sure where to line up on offense.
As
Bengals
.com's Geoff Hobson writes, that's not an entirely new problem for Ochocinco. According to Hobson, former Bengals receiver T.J. Houshmandzadeh was the one, at times, who had to tell Ochocinco where to line up in Cincinnati's offense.
Hobson also writes that some people in Cincinnati believe that he hasn't been the same player since he
got smacked
by
Browns
safety Brian Russell in the 2006 home opener (I was in the locker room after that game, and Ochocinco was still out of it when trying to talk to reporters).
Those offensive confusion problems lingered into this offseason. As the
Boston Globe
writes, "That he was still having some difficulties was evident during the first OTA session reporters were allowed to watch May 24: Ochocinco was the only player forced to run a penalty lap -- for jumping offside -- and at one point
Deion Branch
was spotted waving him into the proper position on the line of scrimmage, something that had to be done frequently last season."
But Houshmandzadeh also brought up an interesting point in March. Though he didn't refer to Ochocinco by name in the following quote, it's clear to whom he was referring.
"If I went with Tom Brady and didn't produce, I'd hang it up," Houshmandzadeh said. "Are you kidding me? Tom Brady? If you go with a
Peyton Manning
or a
Drew Brees
, or an
Eli Manning
, or
Aaron Rodgers
, and you don't produce?"
For now, though, the unemployed Ochocinco is continuing to have fun on his Twitter account.
Goodmorning, first time waking up and being out of my MAIN job since 2001... anybody free to go workout until I go to my 2nd job tonight?

— Chad Ochocinco (@ochocinco) June 8, 2012
And perhaps a preview of breaking news?
Wow that was fast.... I love life...

— Chad Ochocinco (@ochocinco) June 8, 2012
For more NFL news, rumors and analysis, follow @EyeOnNFL on Twitter, and subscribe to our Pick-6 Podcast and NFL newsletter. You can follow Josh Katzowitz on Twitter here: @joshkatzowitz.