NFLPA asking NFL to send Saints coaches to Monday's player appeals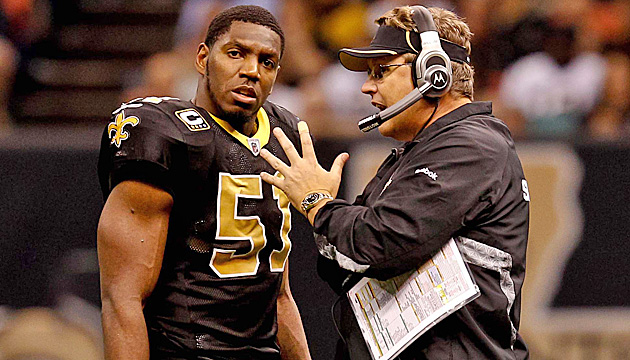 The NFLPA wants ex-Saints defensive coordinator Gregg Williams and other coaches at Monday's appeals. (US Presswire)
On Monday, Roger Goodell will hear the appeals of four former and/or current Saints players. And the NFLPA is reportedly requesting that the NFL bring former Saints coaches in to take part in those hearings

That's according to James Varney of the New Orleans Times-Picayune, who obtained a letter sent to the NFL by the union.

"We write to memoralize the players' position that the NFL must compel the attendance of the following individuals at the hearing," the letter reads, before listing former and/or current Saints coaches Sean Payton, Gregg Williams, Joe Vitt, Mickey Loomis, Blake Williams and Michael Cerullo.

The union also reportedly requested the attendance of NFL security officials Joe Hummel and Jeff Miller at Monday's hearing.

According to Steve Wyche of NFL.com, the NFLPA's logic for asking the league to compel these individuals to Monday's hearing is to get a better understanding as to what evidence was used against Jonathan Vilma, Will Smith, Anthony Hargrove and Scott Fujita when they were initially suspended.

The NFL must provide evidence to the players at least three calendar days prior to the hearing, which means the players will be presented with some (but not necessarily all) of the information used to determine their suspensions by Friday.