Ryan Leaf sentenced to five years on felony drug, burglary charges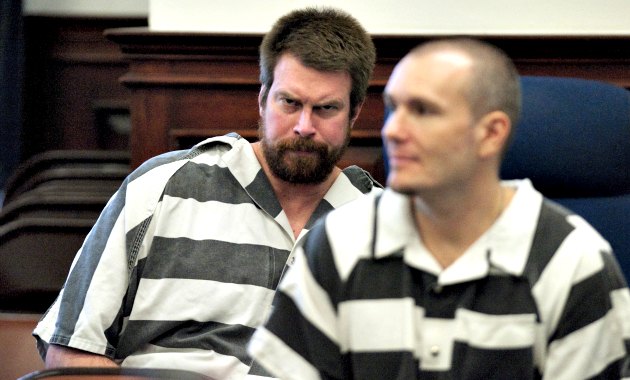 We're not sure what to make of this Ryan Leaf expression, but it's something we won't see for quite a while. (AP)
At the end of March and the beginning of April, former No. 2 pick Ryan Leaf was arrested twice in
a two-day span
on separate burglary and drug charges.
In May,
he pleaded guilty
to a number of those charges, and now, he officially will serve a five-year sentence with the Montana Department of Corrections with at least 15 months spent in treatment facilities. The
Great Falls Tribune
writes that the rest of his sentence likely will include supervised community release.
More from the paper, where Leaf made a compelling statement to the court Tuesday.
Leaf said that he had caused a lot of pain to his family and his voice broke when he talked about what his recent behavior had caused them.

"They believe I've held them for ransom for 36 years, and I don't know why I should have to do that any more," he later said.

Leaf said he didn't want to undermine his attorney, who asked the judge to impose a sentence free of jail time, and said: "Five to ten years of Ryan-free drama for this community -- particularly for this nation -- would be pure bliss," he said.

"I'm lazy and dishonest and selfish," he later said. "These were behaviors I had before my addiction kicked in."
Hopefully for Leaf's sake, his mandated treatment will help him once he becomes a free man -- and will continue to help him for the rest of his life.
For more NFL news, rumors and analysis, follow @EyeOnNFL on Twitter, and subscribe to our Pick-6 Podcast and NFL newsletter. You can follow Josh Katzowitz on Twitter here: @joshkatzowitz.