Packers make big-time profit in 2011-12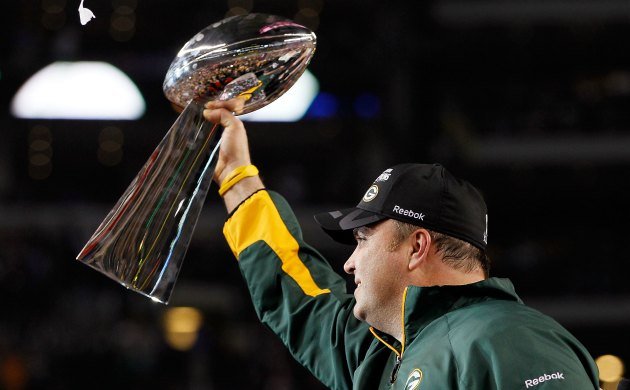 Surprisingly, winning championships is good for the bottom line. (Getty Images)
This might be hard to believe, but apparently, it's good for an organization's bottom line if it wins the Super Bowl.
The Business Journal in Milwaukee reports that from March 2011, a month after Green Bay defeated the Steelers in Super Bowl XLV in Dallas, to March 2012, net income for the franchise increased $25.6 million from the previous financial year, going from $17.1 million in 2011 to $42.7 million. Meanwhile, the team profit increased $20.1 million from $7.8 million to $27.9 million.
Obviously, winning the Super Bowl was a major reason for the massive increase, but Paul Baniel, the team's vice president of finance, also pointed to the end of the lockout as causing great excitement among Green Bay fans.
So, what will the publicly-owned Packers -- the only team in the NFL that has to release its financial records -- do with all this new revenue? Expand the stadium, obviously.
In part, that was the point of raising $67 million last year by selling more than 268,000 shares of stock, and now that even more money has emerged in the team coffers, the Pack will have that much more for its $143 million expansion of Lambeau Field that will add 7,000 seats and will allow for some renovation.
"We realize we aren't going to always have a year like this," Packers CEO Mark Murphy said.
Even so, one year of such growth will make the organization hungrier for more Super Bowl titles, and as a result, even more riches.
It's a vicious cycle of events, but in a good way.

For more NFL news, rumors and analysis, follow @EyeOnNFL on Twitter, and subscribe to our Pick-6 Podcast and NFL newsletter. You can follow Josh Katzowitz on Twitter here: @joshkatzowitz.