Goodell says no second-round pick back for Saints during Reddit AMA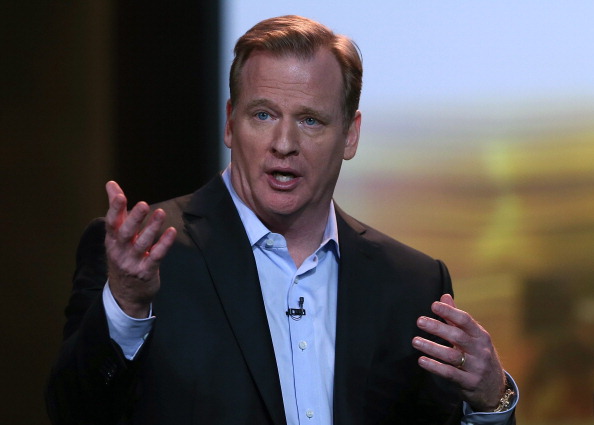 Roger Goodell hosted a Reddit AMA (ask me anything) chat on Monday afternoon. He took questions on varying subjects from the bounty scandal to NFL Draft handshakes.
Back in April 2012, the NFL released a statement that the Saints could recoup their 2013 second-round pick depending on the outcome of their season. During Goodell's AMA chat, he revealed that will not happen.
"The penalty will continue to include the 2nd round draft choice in 2013."
Goodell was pleased with the effects of the bounty investigation.
"We removed bounties from the game. Bounties won't be part of football. That's good for everyone involved.

In the future, I hope that everyone -- commissioners, coaches, players and the union -- will work better collectively to ensure the safety of the game and enforcement of our rules. The safety of our game is a shared responsibility."
During his chat, Goodell also revealed the league will re-evalute low blocks on defenders after Brian Cushing tore his ACL when an offensive lineman took out his knees with a cut block.
"I would anticipate that there will be changes in this area. These rules are studied very carefully by the Competition Committee, which is made up of GMs, owners and coaches, including with input from the players, and then voted on by the full membership. The reason they get such careful analysis is to make sure we understand the unintended consequences of any rule changes, and that they can be officiated with consistency."
Goodell also confirmed that if NFL popularity continues to grow in London, the city could eventually land its own NFL team.
"We expanded our regular season series in London to two games this year. So far, we've seen the same passionate support for the NFL in London, based on ticket sales to date. If our game continues to grow in London, it would not surprise me if we had an NFL team in London someday."
After the NFL fined Frank Gore $10,500 for wearing his socks too low, Goodell clarified the infraction.
"I notice there are a lot of questions on socks. This is a matter initially judged by a former player at the game called the Uniform Inspector. It is part of our effort to look and act professional at all times. There is a standard fine for violations that our Football Operations department issues on a routine basis. This is a system that was put in place in the 60s and has served us well."
Most importantly, Goodell addressed how he choreographed this handshake with 2012 draft pick Melvin Ingram.
"When I met with the players the day before the draft, Melvin asked if I would give him a special handshake. He showed it to me and then we practiced one time. It was fun, glad I didn't screw it up for Melvin."
Sadly, he didn't answer whether he "would rather fight 100 duck sized Ray Lewis' or one horse sized Ray Lewis?"
For more NFL news, rumors and analysis, follow @EyeOnNFL on Twitter, and subscribe to our Pick-6 Podcast and NFL newsletter. You can follow Jameson Fleming on Twitter here: @JamesonFleming.