Kraft on Goodell: 'We really lucked out with him as commissioner'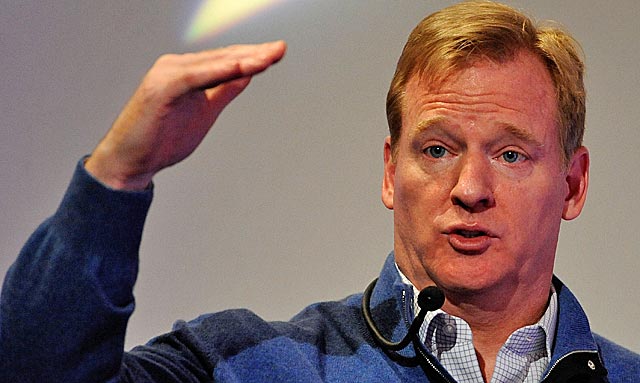 It might not surprise you to know that the NFL players really seem to dislike commissioner Roger Goodell. It also might not shock you to realize that the owners, who are still doing quite handsomely in these economic times, really seem to enjoy having Goodell as their commissioner.
If the latter part was ever a question, Patriots owner Robert Kraft was there on Sunday to dispel that notion.
On ESPN's Outside the Lines (via PFT), Kraft said the owners are pleased with the job Goodell has been doing as commissioner (psst, he's not getting paid too badly for his troubles, either).
"I think we really lucked out with him as commissioner," Kraft said. "I think Roger, once he assumed this position, really runs the NFL like he owns it and thinks like an owner."
As PFT's Michael David Smith points out, that's not necessarily a great thing for the league. I take that back, that's a GREAT thing for the league if all the NFL cares about is making money -- and at times, it appears that's EXACTLY all the league desires. But if you care about the players and the fans and the future of said game, running the league like an owner might not be the best strategy.
But let's be frank, if you hate Goodell or Jonathan Vilma hates Goodell or anybody hates Goodell, it doesn't matter in the slightest to those who hired him in the first place.
"To be honest, I really don't focus on how players view the commissioner," Kraft said. "All I know is he's very tough but very fair, and he's doing a job, and it's not going to help him win popularity contests. I want him to do things just the way he's doing them."
Making the owners (and himself) very, very rich is what Goodell is doing. At this point, it doesn't appear there's much reason to think he won't continue accomplishing the same in the years to come.

For more NFL news, rumors and analysis, follow @EyeOnNFL on Twitter, and subscribe to our Pick-6 Podcast and NFL newsletter. You can follow Josh Katzowitz on Twitter here: @joshkatzowitz.