Former Dolphin Mark Duper arrested and accused of child abuse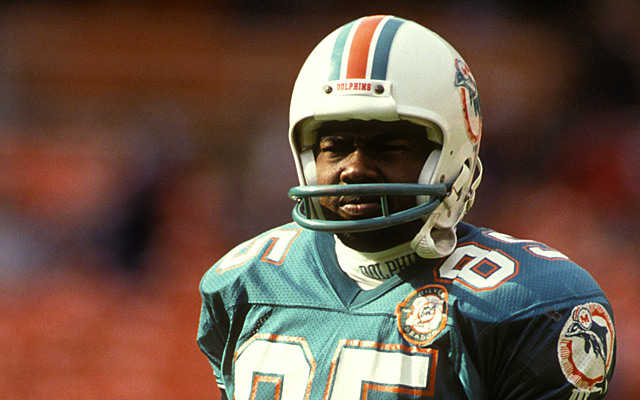 Former Miami Dolphins Pro Bowl wide receiver Mark Duper has been arrested and accused of child abuse. Investigators say Duper choked, punched, and body slammed a teenage boy, knocking him unconscious.
Duper, 54, also allegedly threatened to kill the child.
According to the arrest report, the incident occurred when Duper was playing video games with the children of a friend in a residence in Jacksonville, Fla. An argument started when the victim threw his hat to the floor and refused to pick it up.
Duper, according to the report, proceeded to punch the boy and slam him into the floor until the victim lost consciousness. The fight allegedly continued outside the home, where the victim's father attempted to break the two apart.
The report states that as the boy was leaving he bumped his bike into Duper's car, prompting the former NFL star to choke and threaten to kill the victim.
Duper's court date is set for April 11.
In 11 seasons in Miami, Duper caught 59 touchdown passes and was elected to three Pro Bowls. He legally changed his name to Mark Super Duper in 1985.