Bears TE Evan Rodriguez arrested, charged with resisting arrest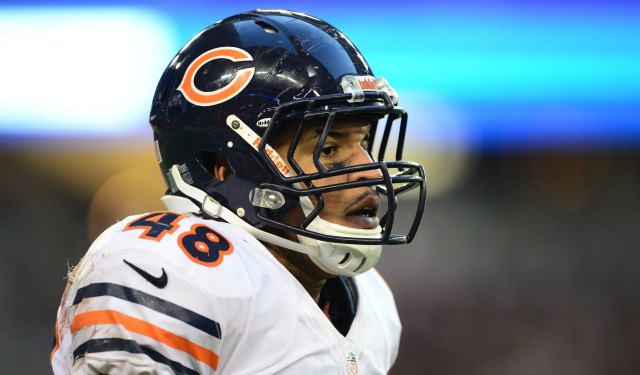 Bears tight end Evan Rodriguez was arrested Wednesday night in Miami Beach and charged with resisting arrest without violence and disorderly intoxication.
Rodriguez was a passenger in a car accident that occurred about 9 p.m. ET, but he allegedly didn't cooperate with a request from police on the scene.
According to the Chicago Sun-Times, an officer told Rodriguez he needed his information because of the crash. But Rodriguez said, "For what? I don't need this. I'm an NFL player. I don't need all the media stuff."
Soon after giving the officer the information for the accident report, Rodriguez approached an officer in the street and was told to return to the sidewalk so he wouldn't interfere with the investigation. Rodriguez allegedly refused.
"I'm hardheaded like that, and I don't have to listen." Rodriguez allegedly told the officer.
Eventually, police said, Rodriguez began to scream at the officers. Allegedly, Rodriguez had "slurred speech, bloodshot watery eyes and a strong odor of alcoholic beverage emitting from his breath."
Said the Bears in a statement: "We are aware of the reports regarding Evan Rodriguez. We are currently gathering information to learn more about the circumstances surrounding the situation."
Last season as a rookie, Rodriguez started five of 12 games in which he played and had four catches for 21 yards.