Agent: DT Vaughn Martin agrees to terms with Dolphins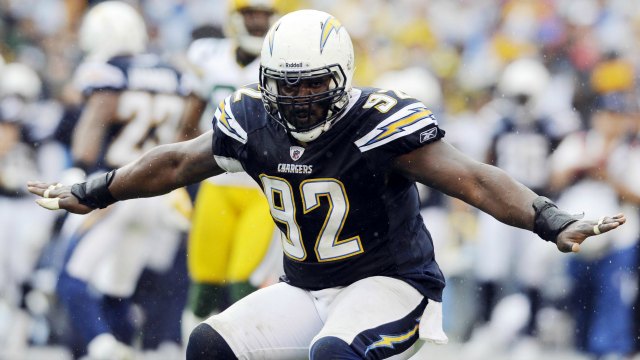 Though the Dolphins are still trying to land a deal with cornerback Brent Grimes to add to their already-impressive haul of free agents, Chad Speck, the agent for Vaughn Martin, has tweeted that the defensive tackle has agreed to terms with Miami.
This isn't a huge signing, particularly since Pro Football Focus ranked Martin 33rd out of 34 3-4 defensive ends last year while in San Diego and because Martin most likely will back up Randy Starks and Paul Soliai.
Martin has spent his entire four-year career with the Chargers. In the past twoseasons, he has started 27 of the 28 games in which he has played. He has accumulated three sacks in his career.
While the agreement with Martin likely won't fire up the Dolphins' fan base -- not like this Miami move, anyway -- general manager Jeff Ireland continues to try to improve his roster in an effort to get Miami to compete in the AFC East and to help save his job.