WR Michael Jenkins signs with Patriots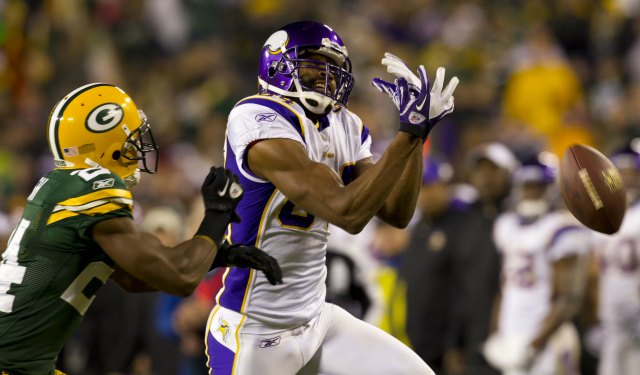 Earlier this month, the Vikings released receiver Michael Jenkins, saving themselves $3.25 million in salary cap room though Jenkins was still good enough to be the team's No. 2 receiver.
Now, as CBS Sports' Jason La Canfora reports, the Patriots have signed Jenkins, where it's assumed he'll be New England's No. 2 receiver --or at least have a chance to battle for it.
Though he was relatively productive in Minnesota, catching a total of 78 passes for five touchdowns in the past two years, Jenkins will turn 31 in June and is certainly on the downside of his career.
Which almost begs the question: Why are the Patriots bothering? Well, for one, they don't have much depth at receiver. Right now, they're looking at starting Danny Amendola and Donald Jones. But after that, Matthew Slater might be the next-best receiver on the list. Seemingly, there would be an opportunity for Jenkins to have one last chance in the league.
But when you're nicknamed "Molasses Mike" and you're a receiver who needs to figure out how to get separation from the cornerback who's covering you, that's not necessarily a good thing.