Bears agree to terms with QB Josh McCown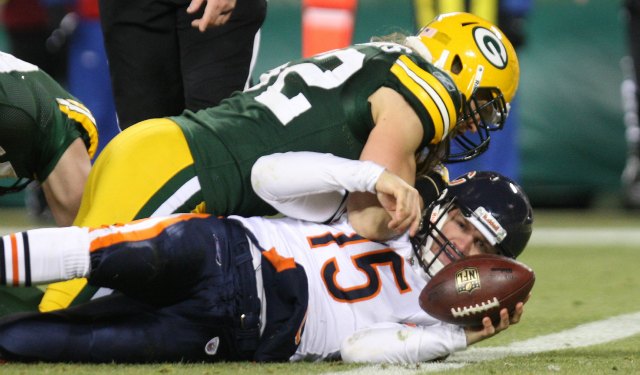 A few days after the Browns signed Jason Campbell, taking away Jay Cutler's backup, the Bears announced Friday that they've agreed to terms to re-sign quarterback Josh McCown to a one-year contract.
McCown has spent part of the last two seasons in Chicago, and he's a capable enough backup. In 2011, he started two of the three games that he played, going 1-1 as a starter and completing 63.6 percent of his passes for 414 yards, two touchdowns and four interceptions. McCown didn't get into a game last season. Since starting nine games for the Raiders in 2007, he has played in only six games in the past five years.
One guy who should be happy with this news: Cutler.
After McCown was released before the start of the 2012 season, Cutler expressed his displeasure with the transaction and said (via the Chicago Sun-Times), "If I'm here, I want him here."
"There are so many different aspects to what he brings to this team, especially for me," Cutler said in December. "He's been in a lot of different situations, and he's been in the league a long time. He's had success, he's had down years, and he's just a positive guy.
"It's a grind-it-out league, and you need some optimism and some positivity, and he brings that."