Honey Badger keeping active on Twitter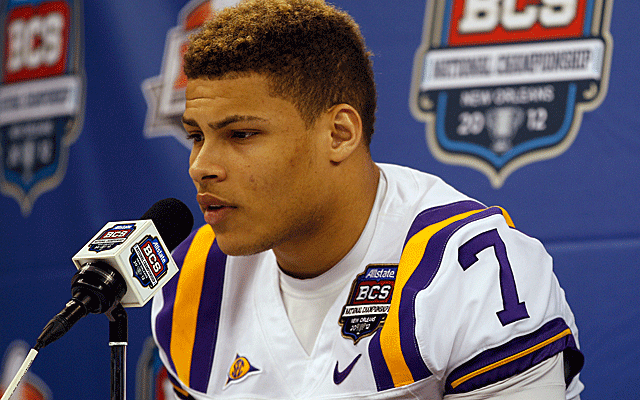 As Tyrann Mathieu (aka the Honey Badger) works out for teams leading up to this month's NFL Draft, he's keeping active on Twitter, writing self-motivational words and retweeting others' reports on which squads he's visiting.
Then, on Tuesday, he tweeted this:


Got a relative suffering from aids... So yeah,thats what im doing w/ my 1st check... Keep him in yall prayers

— Tyrann Mathieu (@Mathieu_Era) April 2, 2013


For the record, Mathieu is coming off an impressive pro day at LSU, and, according to NFLScoutDraft.com, he's the 11th-rated cornerback in this year's draft and is projected to go in the second or third rounds.
Draft analyst Rob Rang compares Mathieu to free-agent cornerback Antoine Winfield, writing, "Like the 5-foot-9, 180-pound Winfield, Mathieu has Pro Bowl potential due to his tenacity, instincts and physicality."