Report: Asomugha agrees to one-year, $3 million max deal with SF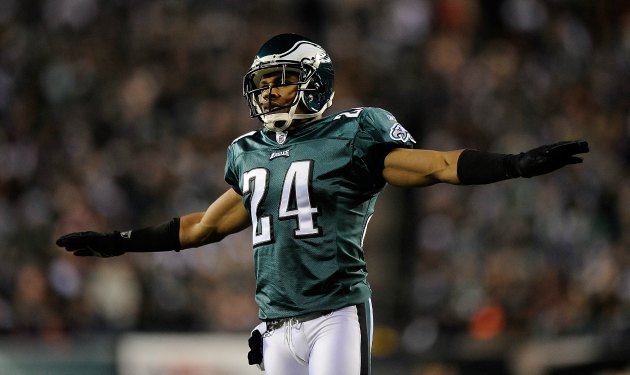 After two disappointing seasons in Philadelphia, free-agent cornerback Nnamdi Asomugha is reportedly headed back to the Bay Area. This time, though, he'll be playing for the 49ers, not the Raiders.
And he'll be doing it on a one-year deal with a maximum of $3 million, CBS Sports' Jason La Canfora confirms (ESPN's Adam Schefter and the NFL Network's Ian Rapoport broke the news). Considering the Eagles also owe him $4 million, Asomugha, who started his career in Oakland, still will see 17 nice paydays this season.
But this is interesting as well:


CB Nnamdi Asomugha is signing a 1-yr deal with 49ers worth $1.35 million in base salary, but get this: He didn't want ANY guaranteed money.

— Adam Schefter (@AdamSchefter) April 2, 2013


About a week ago, Asomugha reportedly was struggling to figure out if he should take a job with San Francisco or New Orleans.
And while the Twitterverse seems unified in saying that the 49ers are a good fit for Asomugha, consider what CBSSports.com's Larry Hartstein recently wrote: "With San Francisco, which yielded 294.4 yards per game, Asomugha would return to the Bay Area but possibly not start. It's unlikely he'd unseat Tarell Brown or Carlos Rogers. He'd have a better chance of replacing No. 3 corner Chris Culliver, who got burned badly in the Super Bowl."
The Eagles released Asomugha last month because his skills declined shockingly after they gave him a five-year, $60 million contract (with $25 million guaranteed) when he left Oakland. Yeah, Asomugha wasn't playing in the right defensive system in Philadelphia, but he played so poorly, it's hard to imagine that he'll be close to the same player in San Francisco that he was with the Raiders.