NFL will put mandatory cameras in locker rooms for stadium fans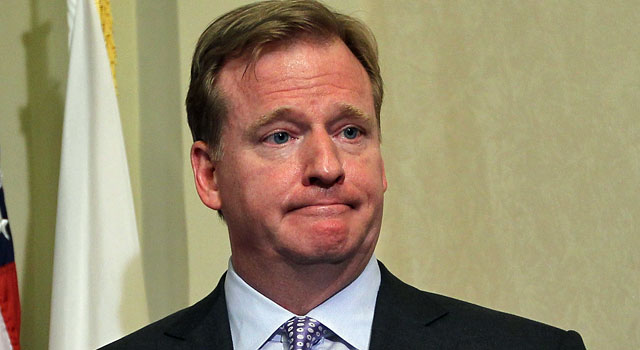 As the NFL continues to figure out ways to keep its fans' in-stadium experience good enough to prevent them from just staying home and watching on a huge HD flat-screen for a fraction of the cost (and free parking!), here's the latest idea: locker room cams.
Oh, and it's mandatory.
"[The NFL] will encourage the teams to use the video on their stadium scoreboards, to give fans who buy tickets an inside look at what goes on in the teams' inner sanctums," the NY Times reports.
Assuming we're talking about pregame and postgame speeches (and all of that kind of stuff) rather than turning the stadium's scoreboards into a voyeurist's dream scenario, this probably won't be much different than the sort of in-locker room treatment that you can catch on the various postgame shows or on the weekly NFL Films productions (though, I suppose it'll be more timely if you can watch it in the stadium).
But the NFL also apparently is making it mandatory to show replays of all close plays from the game, even if the outcome doesn't show the home team in a positive light (again, you could just stay at home and watch the network's replays).
Of course, it's obvious why the NFL feels it must do this.
"The push toward more video during the game, though, speaks to the league's larger concern that the quality of television broadcasts, and the quality of the televisions themselves, may prompt more and more fans to stay home instead of going to games, thereby avoiding high-priced tickets, traffic jams and harsh weather," the Times writes. "The video will only be available in the stadium, providing the fans the kind of extras the league believes it must offer to induce fans to attend games."
All of that is swell, I guess.
But here's another idea to make the game-day experience more palatable for those fans who are thinking about just staying home. Make prices for tickets and parking and concessions less expensive. Problem solved.