Lawyers argue NFL concussion lawsuit; judge makes no ruling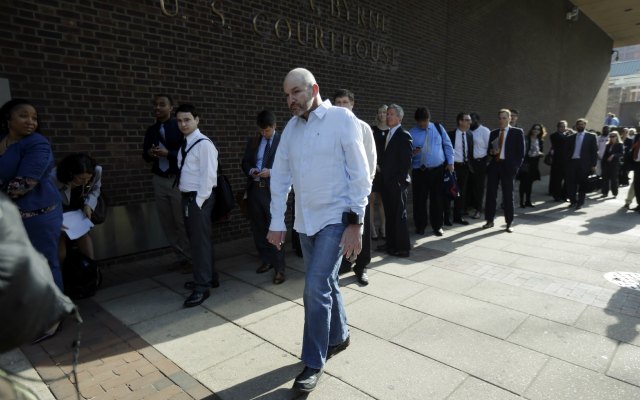 With more than 4,000 former players suing the NFL over alleged negligence regarding concussions and how the league has handled them during its history, a federal court on Tuesday morning heard the first arguments by the lawyers representing both sides and no ruling was made immediately.
As various reports mention, the hearing lasted about 50 minutes, and the two sides argued over the NFL's motion to dismiss the lawsuits because the league's collective bargaining agreement should decide the case and not the federal court system.
NFL.com's Albert Breer explained it this way beforehand: "The NFL's argument is simple: Post-career conditions for workers were collectively bargained. The players will counter that because the league set up the Mild Traumatic Brain Injury committee (made up of doctors) independently of the CBA, their claims of negligence and fraud also exist outside the realm of the CBA; they'll say this proves the league has taken on traumatic brain injury as its duty."
After nearly an hour of arguments Tuesday, federal judge Anita Brody said, "I will rule when I sort this thing out for myself." It's unclear when that will be, but observers say a decision might not be revealed for months.
What really happened inside the courtroom?
As NFL analyst Andrew Brandt tweeted in real time, David Frederick, the lawyer representing the former players, said the NFL has to show how the CBA would address each claim and that the document doesn't address negligence. Frederick also cited NFL Films as glorifying and monetizing the game's violence and said the "NFL knowingly did not disclose [the] info it had about neurological risks."
Attorney Paul Clement, representing the league, countered by saying the CBA, as agreed to by the NFL and the players union, covers workplace safety and the treatment of players after their careers are over.
The judge also asked about the so-called "gap players," those who played the game in the years where a CBA did not exist (before 1968 and from 1987-93).


Now discussion of "gap year" players with no CBA.Clement acknowledges problem but not those who overlapped gap years with CBA years.

— Andrew Brandt (@adbrandt) April 9, 2013


How's the judge going to rule?


Hard to read tea leaves, but first sense is at least some part of case goes forward, especially "gap players" not covered by CBA.

— Andrew Brandt (@adbrandt) April 9, 2013
Plaintiffs' lawyers are giddy. Probably quietly declaring victory based on Judge Brody's questions. There will be appeals, in either event.

— Paul Anderson, Esq.(@PaulD_Anderson) April 9, 2013