Eric Winston still in free agent limbo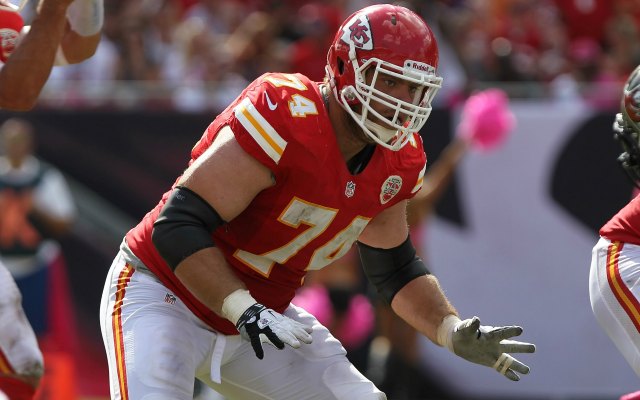 If we're talking free agent tackles, the two best remaining who are unsigned are Andre Smith and Eric Winston. We've talked at length about why Smith remains in the free agent pool -- mostly, it's because he's probably asking for way too much money -- but as for why Winston still doesn't have a job, well, it's sort of unclear.
Though the Texans and Eagles had expressed interest in him earlier in the free agent period, and though the Chargers reportedly had offered him a deal, Winston still is wondering what it will take for him to land the kind of contract he wants.
"In the $3 million to $4 million [per year] range is something that I think is more than fair for a starter who has played pretty well throughout his career," Winston told Sirius XM radio (via PFT).
Thirteen months ago, Winston signed a four-year, $22 million deal, but following the 2012 season, the Chiefs released him in a cost-cutting measure. In this free agent market, when the top-rated tackle Jake Long can average a deal worth only $9 million per season, Winston knows he probably won't get what the Chiefs were giving him.
Winston was asked about Gosder Cherilus' five-year, $35 million deal -- a figure Winston has no chance of earning -- and he laughed and declined comment. But Winston doesn't find it funny that he's still sitting in the free agent market without a team to call home.
"It's also frustrating in the sense that there are still a lot of teams with money to spend, but it doesn't seem like anyone wants to spend it," Winston said.