Patriots CB Alfonzo Dennard sentenced to 30 days in jail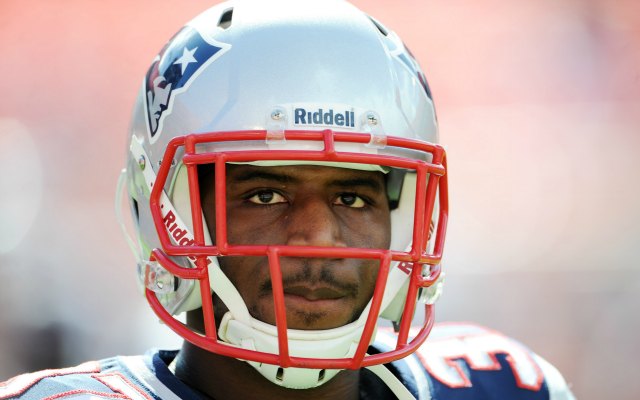 In February, Patriots cornerback Alfonzo Dennard was convicted of assaulting a police officer. On Thursday morning, he learned that his punishment won't affect his football preparation for this year or next.
Namely, he got 30 days in jail beginning March 1, 2014 while also serving two years of probation, according to the Boston Globe's Shalise Manza Young. He also must perform 100 hours of community service.
Dennard faced up to six years in prison for his conviction on felony assault and resisting arrest charges after he was arrested a week before the 2012 NFL draft for punching a police officer in the middle of a bar fight.
During Dennard's sentencing hearing, his attorney, Terry Dougherty, argued to Judge Stephanie Stacy that Dennard already had "paid" a fine of $500,000 because his draft stock supposedly dropped after the arrest. Patriots coach Bill Belichick and Dennard's college coach, Nebraska's Bo Pellini, wrote letters of support to the court. On Thursday, Dennard stood in front of the judge and apologized to his family, friends, fans and to the officer whom he hit.
Though Stacy told Dennard that he had a serious lapse in judgment on that April night of last year, the court decided to accommodate Dennard's football schedule, meaning he won't have to go to jail until 11 months from now. He can travel between New England and Nebraska, as well as for work. For any other travel, he must seek permission.
Dennard -- who will get credit for three days served -- told the judge that he agreed with her punishment. He politely declined comment to Young after his hearing.
During his rookie season, Dennard started seven of 10 games and recorded three interceptions, seven defended passes and 35 tackles.