Richard Sherman claims he was misquoted; newspaper responds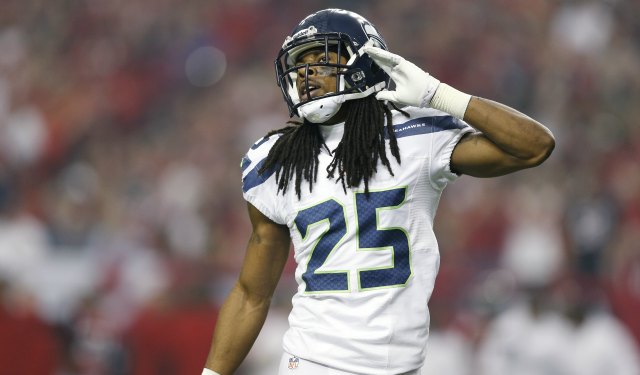 Seahawks cornerback Richard Sherman caused a stir on Wednesday when he told a Vancouver Sun reporter "half" the league takes Adderall. Since then, he has backtracked from that figure and now says he was misquoted.
"First off, I didn't say that," Sherman told NFL Network on Thursday morning (via NFL.com). "It's just another case of these writers trying to gain a little notoriety in an interview. What I said was there's a bunch of guys on prescription for Adderall. I've never seen people get prescribed a performance enhancing drug, you know what I mean? .... They go so crazy when guys test positive for it, but a bunch of guys have prescriptions for it, so it's kind of misleading."
Here's how Sherman was quoted in the original piece:
"About half the league takes it [Adderall], and the league has to allow it," Sherman said Tuesday. "The league made a mistake in my case. Obviously, I didn't do anything, but you have to go through a process to prove you didn't do anything. There are still naysayers out there who don't believe me. But I accept it. If everybody loves you, it probably means you're not much of a player."
Later Thursday, the newspaper responded by putting up this video of the interview to dispute Sherman's backtrack.



Sherman was suspended four games last season for testing positive for Adderall, but he eventually won an appeal overturning the punishment.
Sherman also said Thursday that he wasn't sure how Adderall would help a player who didn't have attention deficit hyperactivity disorder.
"I'm not sure. I've never taken it," Sherman said. "So I'm not sure. From what I've learned from this whole case and everything, it somehow slows it down for people that are sped up, like ADHD. Apparently, the guys are too sped up and there are breaks in their attention that the Adderall kind of bridges the breaks ... and allows them to stay focused on one thing at a time."