What you need to know about our 2013 NFL Draft coverage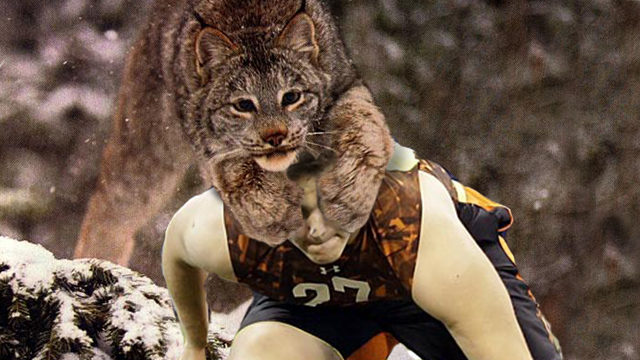 It's the most-important HR event in sports. Two hundred and fifty four players get their named called over the next three days. That's a lot of guys to keep track of.

And did you know Luke Joeckel once killed a lynx -- with his bare hands? So. Much. Draft. Info.

You can watch it on NFL Network or ESPN at 8 p.m. ET. And while you're watching there, remember, we've got you covered here as well with more intel around the draft than ever.

You can follow the 2013 NFL Draft on our site via our Draft Tracker. It's completely re-imagined, with a few key features:

1. Deeper than ever: Clicking on a player name brings you video analysis, written analysis from our draft experts, combine info and more.

2. Picks before you see them on TV: ESPN/NFL Network insiders may not be tweeting out picks before they happen. We will be. And those tweets will be avialable in the "Live Updates" section of the Draft Tracker.

3. Live show starring YOU: Our live show, featurng Rob Rang, Pete Prisco, Nate Zegura and Will Brinson will provide analysis on the players, teams, have pick-by-pick grades and will be taking your questions throughout the event. How to talk with us? Tweet us at @eyeonnfl

On the topic of picks, yes, we'll be tweeting extensively throughout the draft. Follow the below accounts and your TV viewing experience will be second-screen'd to the max and if you're on the go -- or simply watching Community tonight -- keep Twitter open and you'll stay in the know.


We'll also have updates on Facebook, and G+. Click the links to find us over there.
In the interim, study up with these links: