Report: LB Daryl Washington accused of domestic violence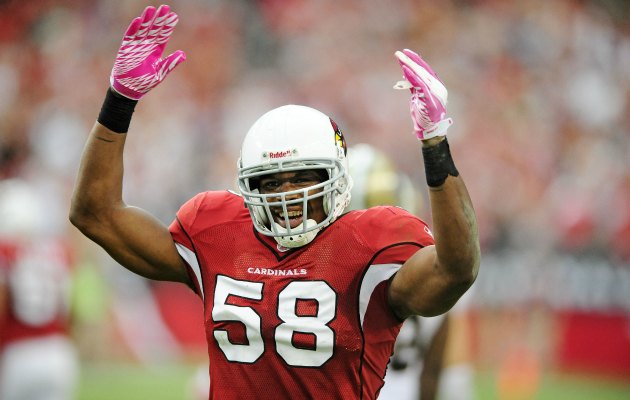 Cardinals linebacker Daryl Washington, one of the best young defenders in the league, was suspended last month for four games for violating the NFL's policy on substance abuse.
A month later, Phoenix police are investigating a claim of domestic abuse against Washington after a woman called them Wednesday and said Washington assaulted her earlier in the day, according to the Arizona Republic. As of Wednesday night, police still hadn't tracked down Washington to talk to him.
Eight months ago, Washington agreed to a six-year contract extension worth $32.5 million.
Here's the statement made by Washington after he was suspended last month:
"I was always taught that when you make a mistake, you admit it, learn from it and face whatever consequences there are. I take full responsibility and I understand that I let down my teammates, the organization and fans. I apologize for that and promise that no one will work harder to make up for it."