WATCH: Tom Brady is pumped about Orb's win at Kentucky Derby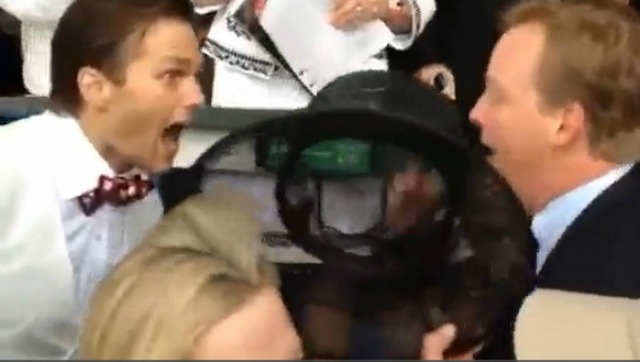 While Robert Griffin III didn't fare so well in the Kentucky Derby on Saturday -- he says he lost a "little money" wagering on Palice Malice -- Matt Schaub's wife wasn't the only one to find success with winner Orb.
That list also includes Patriots quarterback Tom Brady, who got a little excited when jockey Joel Rosario's horse pulled away from the field late on the backstretch at Churchill Downs on Satruday. Soon after Brady's celebration begins in the video below, former Patriots linebacker Tedy Bruschi joins the extreme bro hug, and he appears to be followed by Broncos receiver Wes Welker.



According to CSNNE, Brady is hugging Ogden Phipps II, the son of Dinny Phipps --- the co-owner of Orb. And Brady is so pleased because, writes the Boston Herald, Brady put $4,700 on Orb. That would have netted him about $25,000.
Hey, it's not winning the Super Bowl anything, but since it's been eight years since the Patriots won the league title, Orb's victory will have to do for now.