Seahawks G John Moffitt pleads guilty to disorderly conduct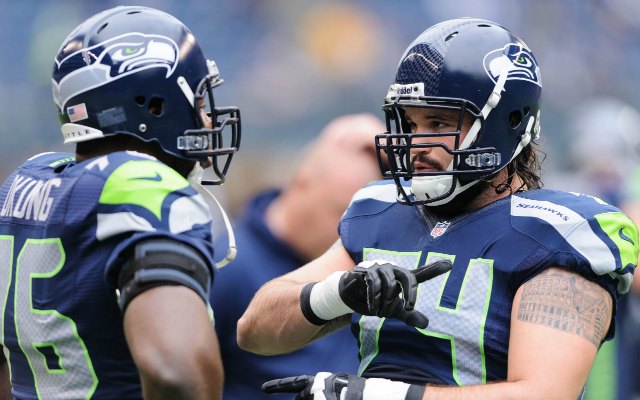 Last offseason, Seahawks guard John Moffitt was charged with trespassing and obstruction of justice after allegedly urinating in a mall parking lot.
In order to deal with his legal problems, Moffitt had to miss an OTA practice last month, but for now, those legal worries seem to be over after he pleaded guilty last Friday to a misdemeanor charge of disorderly conduct.
As the Seattle Times reports, Moffitt had to pay a $1,407 fine while receiving a suspended 24-month jail sentence after the two original charges of trespassing and obstruction were combined into the disorderly conduct charge.
Now that that's behind him, Moffitt can concentrate fully on trying to win the Seahawks starting right guard job over J.R. Sweezy.
"[Moffitt] is in the best shape since we've had him," Seattle coach Pete Carroll said earlier this month. "He's in better shape than when he got here. He's leaner and I think stronger than he's been."