Police return to Hernandez's home, remove more items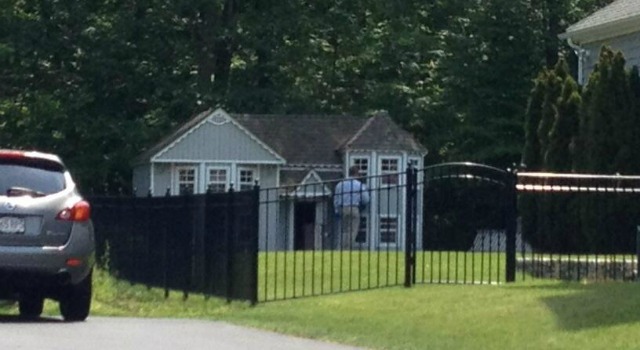 Police on Saturday returned to the North Attleborough, Mass., home of New England Patriots tight end Aaron Hernandez, and after nearly four hours, officers departed with what appeared to be multiple bags of evidence. Hernandez was not taken into custody
As the NY Daily News has been tweeting, police arrived at Hernandez's house about 1:45 p.m. ET and, with two uniformed policemen stationed at the end of the driveway, about a dozen detectives entered the home.
Then, state police entered the house with two K-9 dogs.
While police searched the residence of the Patriots tight end, one officer at the end of the driveway praised a child on a bike for wearing a helmet and later declined an offer of lemonade from girls who were selling it from a stand across the street.
About 45 minutes into the search, the mailman came by to drop off a package. It was signed for, and he left. At one point, officers came out to retrieve more evidence bags and a two-pronged crowbar. A little while later, a local locksmith arrived.
At about 5:30 p.m. ET, the investigation appeared to end.


Police and detectives wrapping up. Leaving with a few packages in tow.

— Kevin Armstrong (@KevinGArmstrong) June 22, 2013


Hernandez has been under investigation by police -- but has not been arrested or charged -- in the death of 27-year-old Odin Lloyd.