Browns to present personalized jersey to deceased fan's family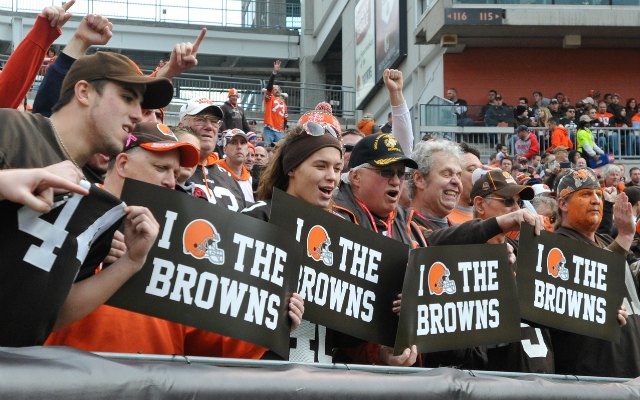 The death of 55-year-old Cleveland Browns fan Scott E. Entsminger made headlines Monday because of his wish to employ six Browns as pallbearers to carry his casket so the team could "let him down one last time."
It was a clever joke by a lifelong Browns fans, and luckily, the organization is taking the dig in stride.
Entsminger's favorite player apparently was Hall of Famer Lou Groza, and PFT writes the team will give a personalized No. 76 jersey (Groza's number) to Entsminger's wife at his memorial service Tuesday.
According to his obituary, Entsminger was "a lifelong Cleveland Browns fan and season ticket holder [who] also wrote a song each year and sent it to the Cleveland Browns as well as offering other advice on how to run the team."
Now he will be repaid in kind with a nice gesture by an organization that could have been offended by Entsminger's request. Instead, the Browns have given his family a thoughtful present to let them know the team cares about its fans.
Even if they, in their final wishes, playfully insult the franchise.