Colin Kaepernick, Manti Te'o have top jersey sales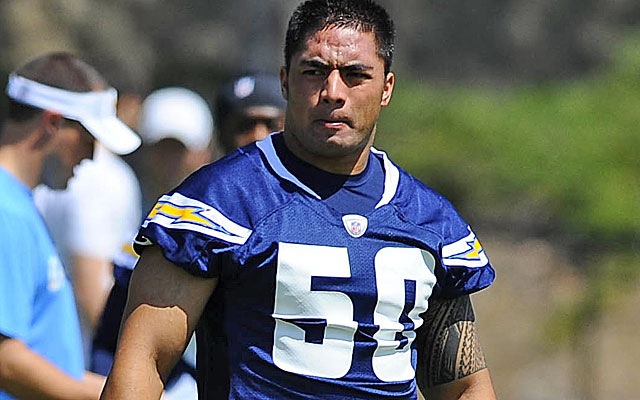 For all the derision and snark directed at former Notre Dame linebacker Manti Te'o when he was drafted in the second round by the Chargers, here's something interesting: people are most definitely buying his No. 50 jersey.
As ESPN reports, the Te'o jersey was the top seller among all NFL rookies from April 1-June 30 on NFLShop.com.
Following him in rookie sales were Rams receiver Tavon Austin, Bills quarterback EJ Manuel, Vikings receiver Cordarrelle Patterson and Packers running back Eddie Lacy. Notably, that top-five list does not include Jets quarterback Geno Smith.
As for the rest of the league, 49ers quarterback Colin Kaepernick has taken his place at the top of the list. Not a bad accomplishment for a midseason replacement last year who led the 49ers to the NFC championship and nearly pulled off a Super Bowl win.
Befitting the arms race in which San Francisco and Seattle have engaged this offseason, Seahawks quarterback Russell Wilson is No. 2 on the list. Following him were Redskins quarterback Robert Griffin III, Vikings running back Adrian Peterson and Broncos quarterback Peyton Manning.
No word yet on where Tim Tebow's jersey landed.