No. 22 pick Desmond Trufant signs deal with Falcons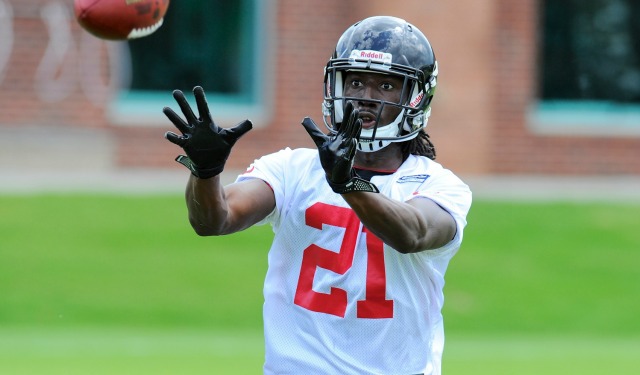 The Falcons announced Wednesday that first-round pick, cornerback Desmond Trufant -- who will have to be one of the players to overhaul a relatively-new secondary -- had signed his contract and will report on time to camp.
According to the AP, it's a four-year deal worth $8.13 million with $4.3 million of that guaranteed.
Trufant was taken with the No. 22 pick by Atlanta after the Falcons traded up with the Rams, giving up a third-round pick and a sixth-round pick, in order to select him there.
"Excited to be here and ready to work," Trufant said after signing the deal.
The signing apparently moved fast. On Monday, there were reports that the two sides were not close to a deal, because Trufant wanted to be slotted with the contract that last year's No. 22 pick made. That would be Browns quarterback Brandon Weeden, whose contract was worth four years and $8.083 million contract with a $4.318 million signing bonus.
The problem with that, though, is that Cleveland might have paid him a little more because he was expected to be the franchise quarterback, and Atlanta didn't want to give Trufant that much money for this season.
But the Falcons needed Trufant for camp after letting go of Brent Grimes, Dunta Robinson and Christopher Owen in the offseason. Now, Trufant will go about trying to win a starting cornerback spot opposite Asante Samuel. In order to do so, he'll have to beat out Dominique Franks and 2013 second-round pick Robert Alford.