Report: Packers, 1st-round pick Datone Jones agree to deal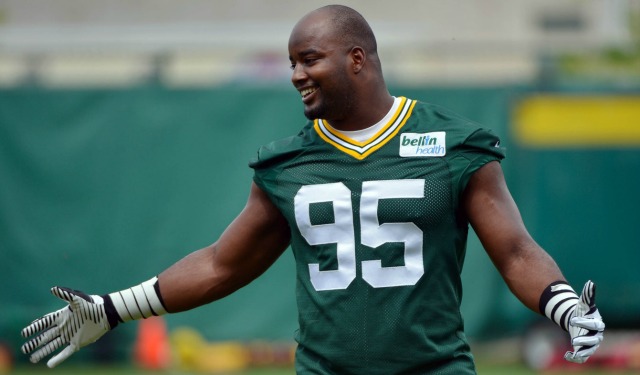 As teams get closer and closer to training camp, the number of unsigned first-round picks continues to decrease. And thus, another previously-uninked draft pick reportedly has signed his rookie contract.
That would be, according to Foxsports.com, Packers defensive end Datone Jones, taken with the No. 26 overall pick last April. The Milwaukee Journal Sentinel reports the deal is worth $7.71 million over four years with $6.25 million guaranteed.
Jones seemingly will be asked to play a big role on defense right away.
Wrote Fox Sports Wisconsin last month: "Jones is the exact player Green Bay's front office and coaching staff wanted. Not only is Jones potentially an every-down defensive lineman, but he also played in an identical defense at UCLA. Part of what attracted the Packers to him during the draft process was how familiar Jones was with the terminology and general scheme."
So, how good do people expect Jones to be?
"I think Datone's going to get even better in the NFL," UCLA defensive line coach Angus McClure told the Journal Sentinel. "Datone's like a sponge. He's extremely coachable. I know the Packers will take him to the next level, no question."