Jets place RB Mike Goodson on 'Did not report' list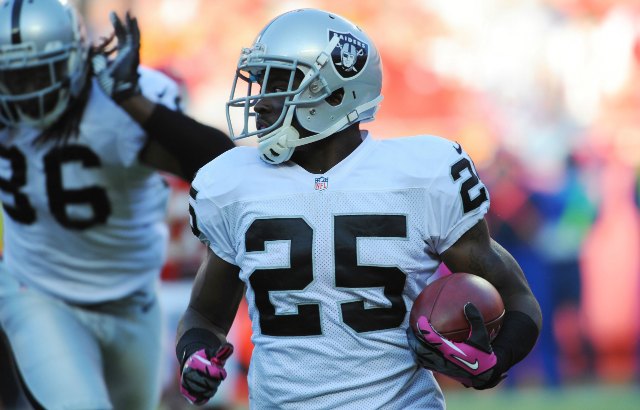 The Jets announced Thursday that they had placed running back Mike Goodson on the reserve/did not report list, but his absence from training camp doesn't seem to have surprised the team.
Said coach Rex Ryan in a statement: "We knew Mike was not going to report and we understand why he's not here."
Which doesn't give us much indication of what the problem is (though that, from the Jets perspective, is probably the point).
In May, Goodson was arrested and charged with marijuana possession and possession of a handgun. This occurred two months after the Jets signed him to a three-year, $6.9 million contract to help replace the loss of Shonn Greene.
He seemed to play well during offseason workouts, as ESPN New York's Rich Cimini wrote, "Goodson has impressed with his explosiveness, and people in the organization are rooting for him, perhaps selfishly, because they believe he can be a dynamic player."