Report: Patrick Willis sustains slightly fractured right hand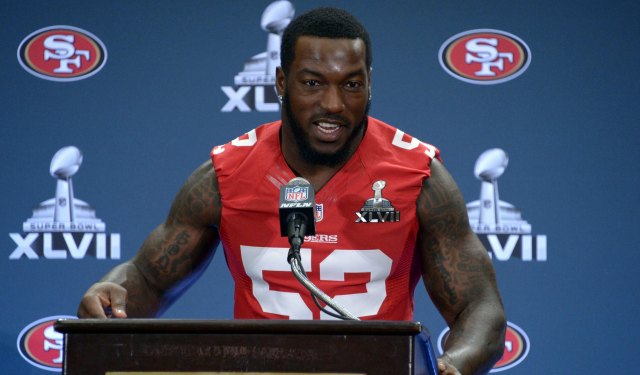 49ers linebacker Patrick Willis reportedly will be out for the time being after X-rays showed Thursday he has a slightly-fractured right hand, ESPN reports.
Willis, one of the best middle linebackers in the league (and Adrian Peterson would agree with that notion), hurt himself early in Wednesday's practice and sat out the final two hours of the workout with ice wrapped around his right hand.
ESPN writes that the team will proceed with caution but expects Willis to be ready for the start of the season.
Willis might have sustained his injury when he collided with fullback Bruce Miller in a blitz pickup drill, and the (potentially) bad news is that Willis twice before in his NFL career has broken his right hand. The good news (if we can call it that) is that Willis has played through the pain of a broken hand in two separate seasons, only missing one meaningless Week 17 game in 2010.