Manti Te'o to miss next week of practice with foot sprain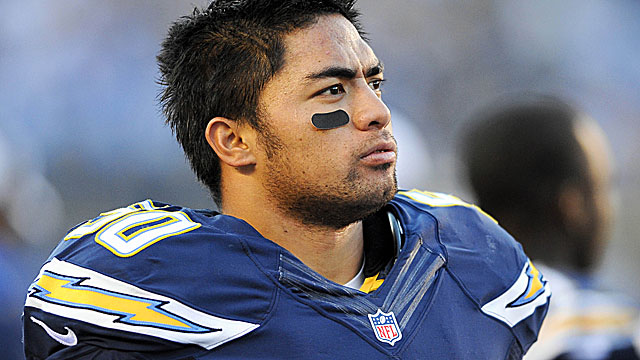 Chargers rookie linebacker Manti Te'o looked, in the words of CBSSports.com's Rob Rang, "invisible" in the Chargers preseason opener, racking up zero tackles in the two series he played Thursday.
Te'o's advancement in the NFL now will be put on hold temporarily, as the team announced Saturday that the second-round draft pick had sprained his foot and would sit out the next week of practice.
Te'o was seen Saturday wearing a walking boot on his right foot at San Diego's practice, so even though the team said it came out of its first game relatively unscathed, Te'o is one exception. But as long as he's not out for too long, you have to figure Te'o will keep his starting inside linebacker job.
While the injury is unfortunate for Te'o, perhaps he can take solace that he'll have time to work on his other job: that of a swim teacher.


Follow Josh Katzowitz on Google+