Patriots release WR Michael Jenkins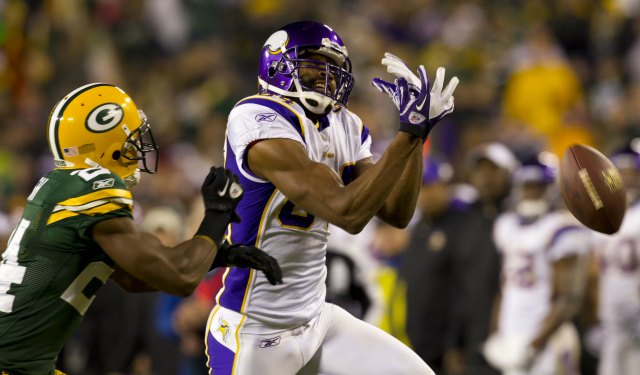 Five months after the Vikings released receiver Michael Jenkins and the Patriots gave him another chance in the league, New England rescinded that opportunity and released him Thursday. ESPN was the first to report the news.
The move shouldn't be a surprise for the receiver known as Molasses Mike.
As I wrote in March, "Though he was relatively productive in Minnesota, catching a total of 78 passes for five touchdowns in the past two years, Jenkins will turn 31 in June and is certainly on the downside of his career. Which almost begs the question: Why are the Patriots bothering? Well, for one, they don't have much depth at receiver. Right now, they're looking at starting Danny Amendola and Donald Jones."
But here's the thing: the Patriots drafted receivers Aaron Dobson and Josh Boyce in the second and fourth rounds, respectively, and it's clear that the team would rather give training camp reps to the young receivers like Kenbrell Thompkins and tight end Zach Sudfeld instead of a guy like Jenkins (meanwhile, Jones has retired because of kidney disease).
Combine all that with Amendola and Matthew Slater (and whenever Rob Gronkowski returns) and it seems as though the Patriots have a young, but supposedly strong receiver nucleus that has no room for a slow veteran who isn't the same kind of player he once was.


Follow Josh Katzowitz on Google+