Jimmy Fallon, Justin Timberlake do 'Evolution of the End Zone Dance'
When Justin Timberlake joins "Late Night with Jimmy Fallon," you can always expect a musical number and Tuesday night was no different. Fallon and Timberlake performed the best real and fictional touchdown dances in the history of football including the "Ickey Shuffle, the "Dirty Bird," and the "Football Spin."
However, some of the fictional dances were the funniest (and the cruelest). The duo poked fun at Aaron Hernandez.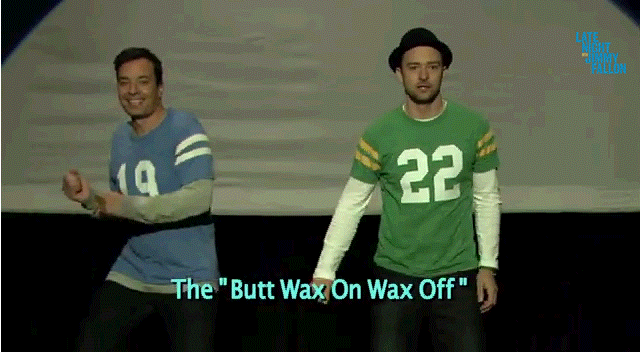 And Manti Te'o.