Report: 49ers DT Ian Williams suffers broken ankle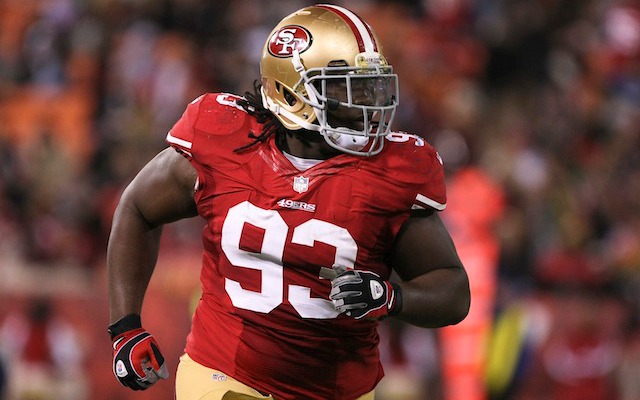 San Francisco 49ers defensive tackle Ian Williams will always remember his first career start, but not for a good reason. Williams broke his ankle during the first quarter of Sunday's game against Seattle, according to ProFootballTalk.
The team confirmed that Williams was out with a leg injury. Williams was injured on a play in the first quarter where he was blocked low. The 24-year-old defensive lineman has played in a total of six games since in San Francisco since signing with the 49ers before the 2011 season.
With Williams out, the 49ers have turned to sixth-year defensive tackle Glenn Dorsey. The 49ers only have a total of four active defensive lineman for the rest of Sunday's game: Justin Smith, Ray McDonald, Demarcus Dobbs and Dorsey.