Teens trash home of ex-NFL player, teens parents threaten player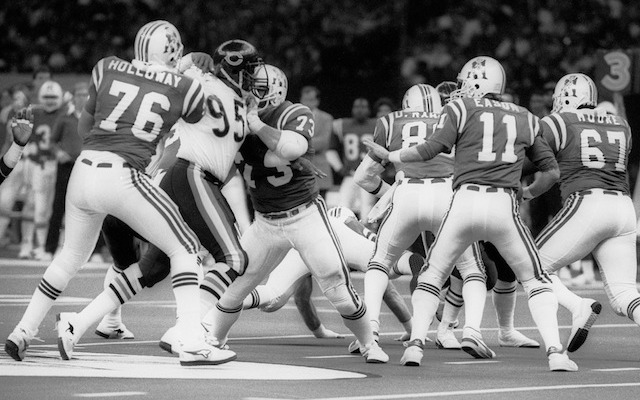 Former NFL offensive lineman Brian Holloway is going to remember Labor Day weekend 2013 for a long time and not for a good reason. On the night of Aug. 31, more than 300 teenagers decided to hold a get-together at Holloway's rural vacation home in Stephentown, NY, and it turned into a bad House Party sequel.
Before cops were able to break up the illegal festivities, the teenagers caused over $20,000 in damage to the home. The damage included spray-painted walls, broken windows, floors scuffed by beer kegs and carpets soaked with beer, liquor and urine, according to ABC News 10 in New York.
Not only did the 300-plus teenagers practically destroy the inside of the house, they decided to document themselves destroying the inside of the house. That's right, the teenagers tweeted about the party and took pictures, with a lot of the pictures ending up on social media sites like Instagram and Twitpic.
Armed with the social media evidence, Holloway, who was at his full-time home in Florida when the party happened, decided to find out who the teens were.
"It's not hard to identify who they were," Holloway said, via the Associated Press. "We've got 170 tweets. We have 200 to 220 names already confirmed today. I'm going to go online right now -- I guarantee I'll have 10 more names of people who are sharing who was there, what they did. And that data is all going to the sheriffs."
Armed with the names, Holloway started a website, a website that named the 200-220 teenagers at the party that he was able to identify. On the website, Holloway also published pictures from the party that he found on social media. All of a sudden, he was the bad guy.
"Parents have threatened me," Holloway said, via ABC. "Your kids are in my house breaking and stealing my stuff and you are mad at me because I posted pictures that they took and posted themselves of them partying and tearing things up."
Holloway also tried to be proactive about the incident. The father of eight invited all of the teens to come back to the house on Sept. 17 to help him clean up. Zero of the teens that attended the party showed up. However, six local teens who didn't attend the party showed up to help Holloway clean, according to the Albany (NY) Times Union.
No arrests have yet been made in the case, according to ABC News. However, police have begun the process of interviewing underaged people who attended the party.
Holloway spent eight seasons in the NFL, six with the Patriots and two with the Raiders. Holloway's eight years in New England included the 1985 season when the Patriots lost to the Bears in Super Bowl XX. He made three consecutive Pro Bowls from 1983 to '85.