Bears DT Henry Melton carted off with knee injury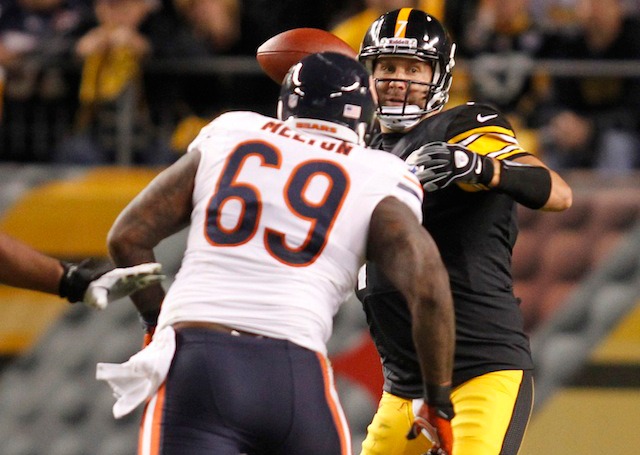 The Chicago Bears defensive line took a big hit in the fourth quarter on Sunday when starting defensive tackle Henry Melton went down with a left knee injury. Melton was carted off the field and almost immediately ruled out for the rest of the game.
Melton had already made his mark on the game when he recovered a fumble by Steelers running back Felix Jones in the third quarter. The Bears turned Melton's fumble recovery into a field goal that gave Chicago a 27-10 lead.
A serious injury would be bad news for both Melton and the Bears. Melton is playing the 2013 season under the franchise tag, which means he's not guaranteed any money after the 2013 season ends. It would be a big loss for the Bears because Melton's been a force in the middle over the past two seasons.
Melton posted seven sacks in 2011 and followed that up with six sacks and a Pro Bowl berth in 2012.