Report: Cardinals safety Rashad Johnson loses part of finger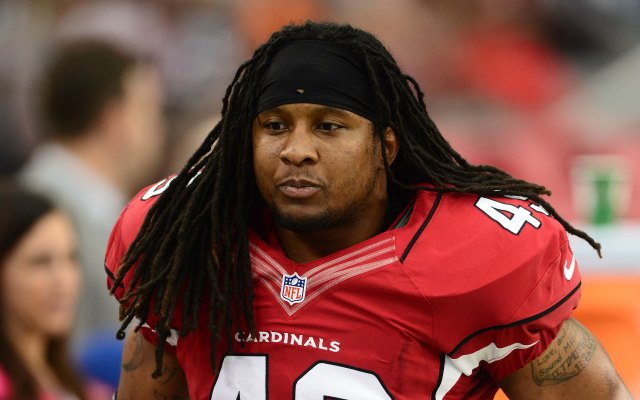 Cardinals safety Rashad Johnson suffered a gruesome injury in his team's defeat to the Saints on Sunday, as he lost part of his middle finger, according to the Arizona Republic.
S rashad Johnson lost top of right middle finger Sunday. Took glove off and finger was still in

— Kent Somers (@kentsomers) September 23, 2013
At this point, it's unclear exactly what happened to Johnson's left finger -- Somers acknowledged later that the injured finger was on his left hand, not his right -- but the newspaper writes that the injury occurred on a punt return when Jones went to tackle Saints running back Darren Sproles.
Johnson had surgery Sunday, and since the bone was exposed, doctors are concerned about a possible infection. Doctors also shaved his finger down to the first knuckle of his finger.
Follow Josh Katzowitz on Google+