Bills RB C.J. Spiller plans to play this Sunday vs. the Ravens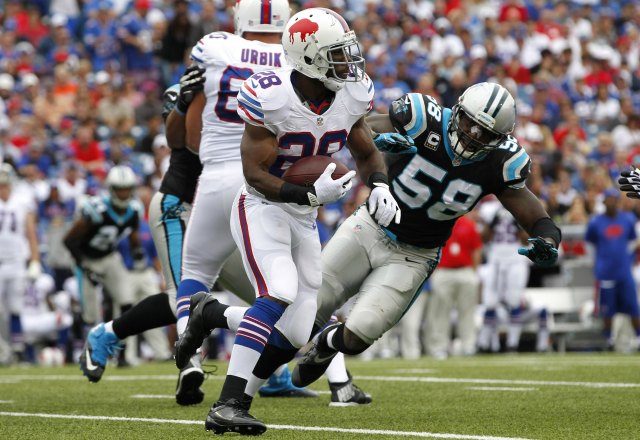 As the Bills were in the middle of losing a tough game to the Jets on Sunday, running back C.J. Spiller left the game in the second half with a knee injury and did not return.
But he told reporters Monday morning that he plans to play next week vs. the Ravens.
Spiller explained that after twisting his knee, he felt like he didn't have much explosiveness in his legs.
"I felt like I couldn't get any power," said Spiller, who will get treatment this week and test out his leg at Wednesday's practice. "The best thing was to swallow my pride [and sit]."
On the day, Spiller gained just nine rushing yards on 10 carries. He also caught one pass for one yard.
Follow Josh Katzowitz on Google+