Browns QB Brian Hoyer to start Week 4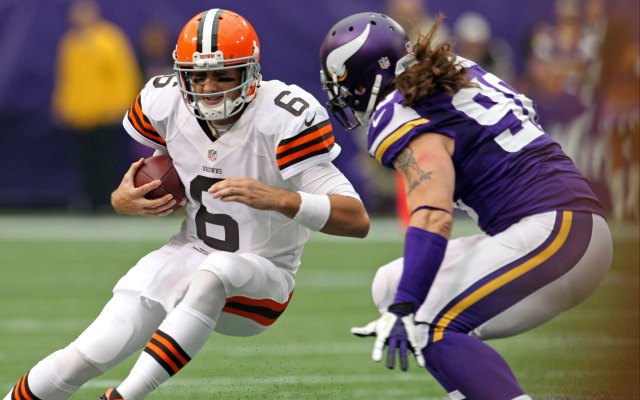 Coming off his surprisingly effective performance while leading the Browns to a victory vs. the Vikings last Sunday, quarterback Brian Hoyer will get another opportunity this week to unseat the injured Brandon Weeden from his starting job.
Cleveland coach Rob Chudzinski said Wednesday morning that Weeden and his sprained thumb won't be ready to play this week, meaning Hoyer will start vs. the Bengals. Chudzinski also said he hopes Weeden can begin throwing later this week, but it won't be quick enough to get him ready for Sunday.
Chudzinski also praised the ability of Hoyer -- who went 30 of 54 for 321 yards, three touchdowns and three interceptions last week -- to get the ball out quickly, making his offensive line fare better vs. Minnesota.
For now, the Browns starting job will be a week-to-week decision, Chudzinski said.
But it'd be tough not to believe if Hoyer continues to impress, the job will remain with him even when Weeden returns to health.
Follow Josh Katzowitz on Google+