Report: Browns not interested in Josh Freeman; maybe Tyler Thigpen?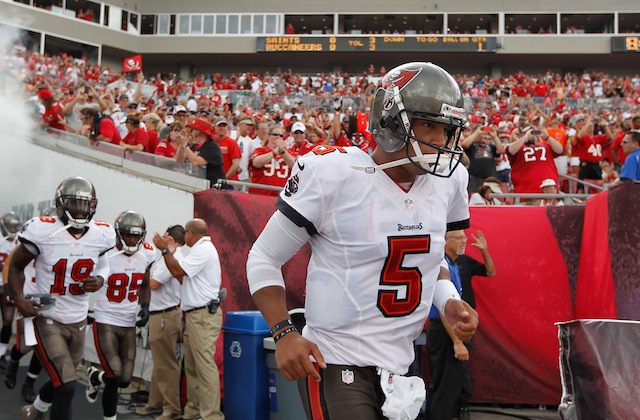 Brian Hoyer's season-ending ACL injury means the Cleveland Browns need another quarterback, however, that quarterback won't be Josh Freeman. The have no interest in signing the former Buccaneers quarterback, according to the Cleveland Plain Dealer.
Hoyer was injured in the first quarter of Cleveland's Thursday night win over Buffalo after sliding awkwardly on an 11-yard scramble. The Browns learned Friday morning that Hoyer would miss the remainder of the season with a torn ACL.
Freeman, who was released by the Buccaneers on Thursday, was the first name that came up in most conversations about who the Browns should sign, however, Cleveland was quick to distance itself from those rumors.
So if the Browns aren't going after Josh Freeman, who are they going after? The answer to that question could be Tyler Thigpen. According to USA Today, Thigpen and the Browns are expected to meet late into the night on Friday.
Coincidentally, Thigpen's last stop was in Buffalo, the same team the Browns played on Thursday. Thigpen spent his 2011 and 2012 seasons with the Bills and threw a total of 13 passes while backing up Ryan Fitzpatrick. The 2007 seventh-round pick of Kansas City has also spent time with the Chiefs and Dolphins.