Dominic Raiola apologizes to Wisconsin band, promises donation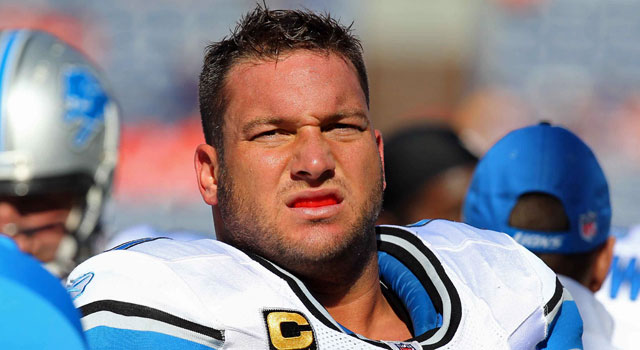 A day after it was reported that Lions center Dominic Raiola had spouted off some disturbing words to the University of Wisconsin marching band, he's apologized and promised to make a significant donation to the band's fund.
As the Lions official website reports, Raiola called University of Wisconsin band director Michael Leckrone on Tuesday and told him he'd make a big donation to The Marching Band Fund.
"My interaction with the Wisconsin Marching Band was inappropriate," Raiola said in a statement released by the Lions. "I apologize to those I offended along with all of the members of Wisconsin's Marching Band.
"I also apologize to the Lions' organization and my teammates. I understand the standards to which we should conduct ourselves, and my actions Sunday fell dramatically short of those standards."
That apology and the donation seems to have satisfied the organziation, which said that while Raiola's "actions were [not] reflective of the standard of behavior that we expect from any player or any member of our organization," there will be no other disciplinary action from the team.
As my colleague John Breech wrote Monday:
According to several Wisconsin band members, Raiola [on Sunday] called them "fat mother[expletive]" and told them they "suck." Raiola is also accused of using a derogatory word to refer to a female member of the band.

Another band member calls Raiola "literally the worst person I have ever had the fortune to encounter" and alleges that Raiola questioned that band member's sexuality.

Things got so bad that Lions safety Louis Delmas allegedly apologized for Raiola's behavior.
This isn't the first time Raiola has gotten in trouble for talking trash to non-players. He was fined $7,500 in 2008 for flipping off the fans at Ford Field, and in 2010, he was docked $15,000 after a verbal altercation with a fan in Miami.