Devin Hester passes Glyn Milburn for Bears kickoff yardage record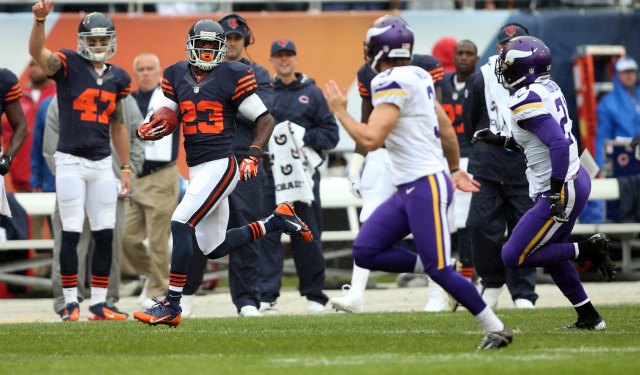 One of the most-successful kick returners of all time finally has his hands on his team's franchise record.
With his 28-yard return at the beginning of the second half of the Bears-Giants game on Thursday night, Devin Hester passed Glyn Milburn and his previous record 4,596 return yards in Chicago. Hester already owns the Bears punt-return yards record.
For the record, Hester is No. 43 on the all-time career kick return yardage list. Brian Mitchell, the all-time leader, has 14,014 yards.