PHOTO: Attendance is lagging at Buccaneers game in Tampa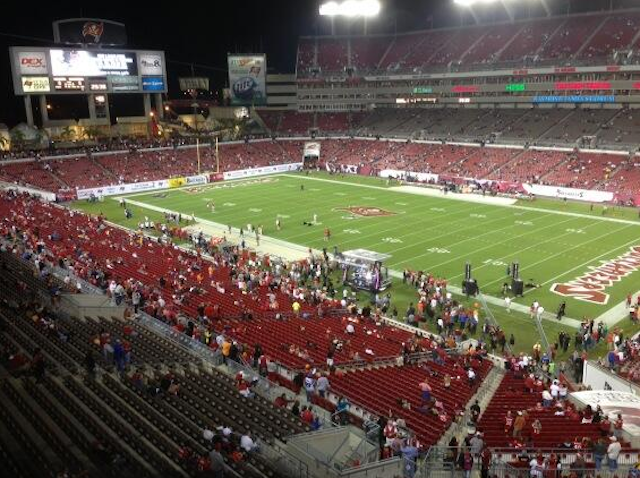 The Tampa Bay Buccaneers have had to deal with a lot of problems this season, now you can add 'fans aren't coming to the games anymore' to that list.
As you can see in the photo above, there's apparently a lot more to do in Tampa on a Thursday night than attending a game involving an 0-6 team. Or maybe, Buccaneer fans saw all the 'Fire Greg Schiano' billboards that popped up in the city this week and decided not to attend.
We also can't throw out the possibility that everyone in Tampa is a Backstreet Boys fan and they agree with Backstreet Boy Nick Carter that Schiano should be fired.
Anyway, if the Buccaneers-Panthers game gets really boring on Thursday, you could count all of the people in this picture to pass the time.
(Wink of the CBS Eye to @Scott_Fowler on Twitter)