Raiders' Terrelle Pryor sets NFL record for longest TD run by a QB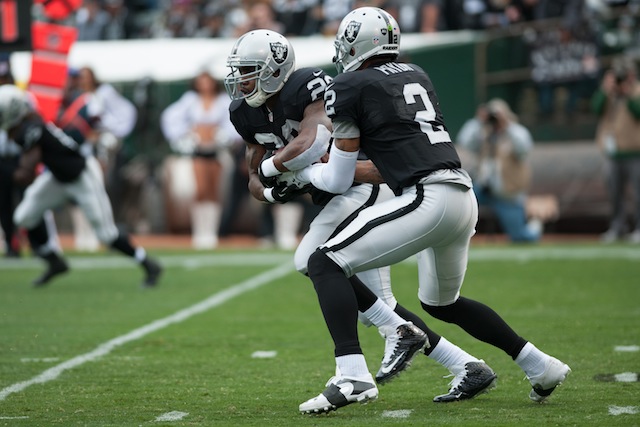 The Raiders first play from scrimmage was a good one for quarterback Terrelle Pryor on Sunday. Pryor took a shotgun snap, faked a handoff to Darren McFadden and then ran 93-yards untouched to the end zone to give Oakland an early 7-0 lead over Pittsburgh.
On the read-option play, the Steelers defense was caught completely off-guard when Pryor faked it to McFadden.
The touchdown run was the longest in Raiders franchise history and the longest touchdown run by a quarterback in NFL history.
Pryor's run broke the NFL record previously held by former Steelers quarterback Kordell Stewart. Stewart scored on an 80-yard run in a Week 16 loss to Carolina in 1996. Stewart finished the game with 102 yards on seven carries.
The long run by Pryor also broke Bo Jackson's franchise-record -- by one yard. Jackson scored on a 92-yard run in a 28-7 win over the Cincinnati Bengals in 1989. Jackson finished that game with 159 yards on 13 carries. Jackson also had a 91-yard touchdown run in a Monday night game against the Seahawks in 1987. (Wink of the CBS Eye to @NFL_Gif on Twitter)