Reggie Bush calls Calvin Johnson 'Greatest I've ever played with'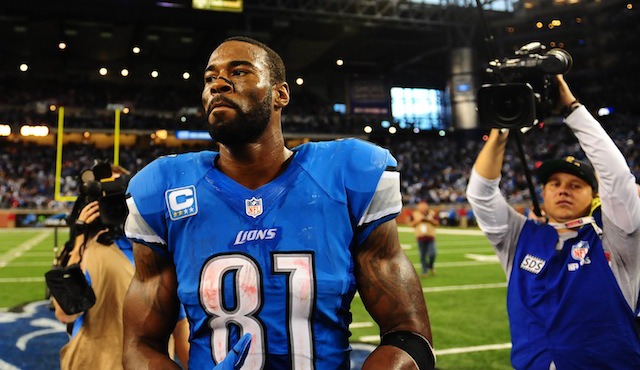 If you were impressed by Calvin Johnson's 329-yard receiving performance against the Cowboys on Sunday, you're not the only one, so was Reggie Bush. After the Lions 31-30 win, Bush had some high praise for his teammate.
"He's the greatest football player, greatest receiver that I've ever played with -- that I've ever seen before," Bush said, via CBS Detroit. "I think that pretty much sums it up."
Earlier in the week, Cowboys wide receiver Dez Bryant said that he 'can do whatever' Johnson can do, but he didn't do what Johnson did on Sunday, which was record the second-highest single-game receiving total in NFL history.
"Today was that chance to show who's better and Calvin came out on top," Bush said.
Megatron's teammates weren't the only ones complimenting him after the game, Dallas players were too. "He is just a physical freak," Cowboys safety Barry Church said. "Even with a jump ball, we had a safety and a cornerback there and he still came down with it. He is a freak of nature."
The scariest part for the rest of the NFL is the Lions 'Freak of nature' isn't even completely healthy yet, "Just wait until he's 100 percent,' Lions coach Jim Schwartz said after the game.